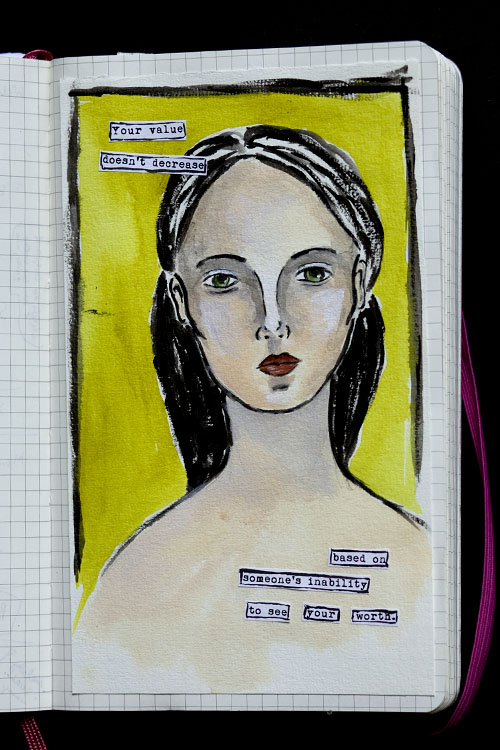 Back in February, Judy Wise put a class announcement on her blog and I signed up immediately. See where it says March 24, well, apparently I didn't because I put it down on my calendar as April 24. So when I emailed Judy, full of excitement, on April 23 about how excited I was for the class, she emailed me back immediately, kindly telling me I had just missed the whole class.
Bam.
On the up side, I now had all the lessons at once and didn't have to eagerly await for the next day to show up. But on the down side, there's something to be said for the momentum of taking a class along with others vs having to do it all on your own.
So I had to make a plan.
Since April was almost coming to a close, I figured the timing was perfect to make this a new monthly project.
So here we are. I will post all the April pages at once next week but now it's time to start May.
I decided I would couple the assignments with quotes because I've enjoyed them all April long and I wasn't ready to let them go yet.
So today's quote is:
Your value doesn't decrease based on someone's inability to see your worth.
A good one to start the month with and a great one to remember. You, and only you, decide your worth. What others see or don't see is on them.
Not you.