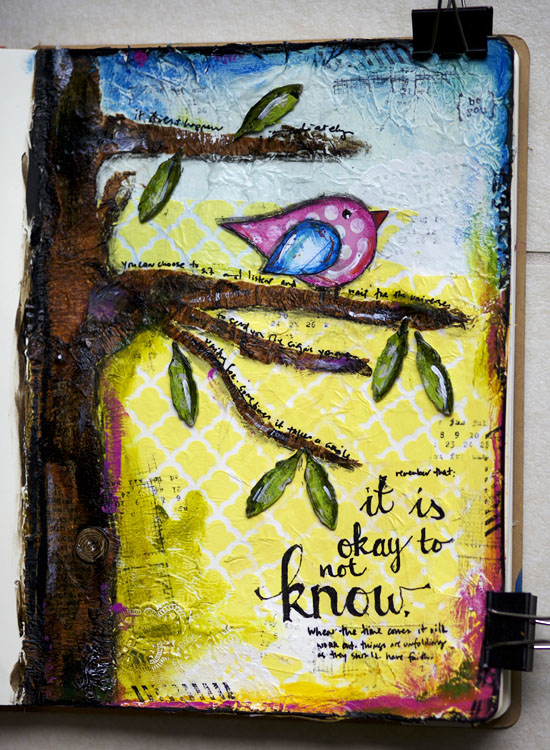 And this one is from Life Book week four. The assignment this week was to use three things you loved. I decided to use a lot of tissue paper and create texture. I then made a tree and a little bird. I know it's not super sophisticated, but it's really textured and was a lot of fun to make.
I have been frustrated with not knowing the answers to some of the questions in my life and so I decided this week's art would be about how it's ok to not know and how if I listen it will all eventually show up and how things are unfolding just as they should be. So that's what my little bird is doing. She's sitting and being okay with not knowing.
Here's a side look hoping it shows the texture.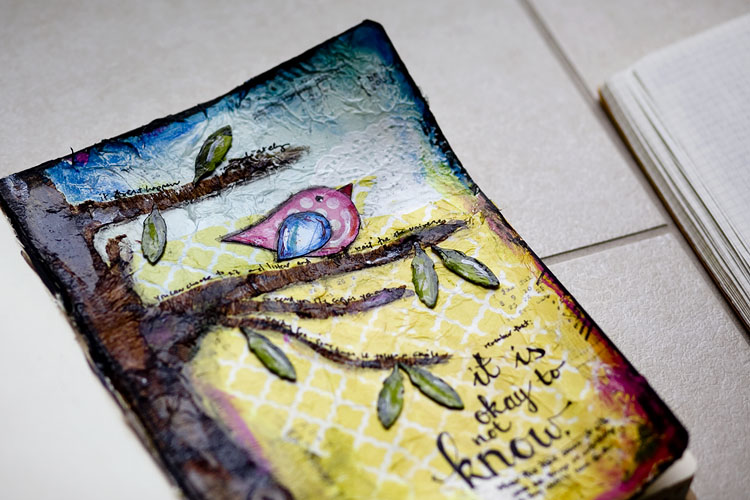 ---
Remember This is a project for 2014. You can read more about it here.