Day Twenty-five is Christmas Day. I just took some photos of our breakfast, opening presents and the two boys hugging each other. The boys got presents for each other for the first time this year. it was really sweet.
(photos are a bit blurry and blue as the light wasn't accommodating.)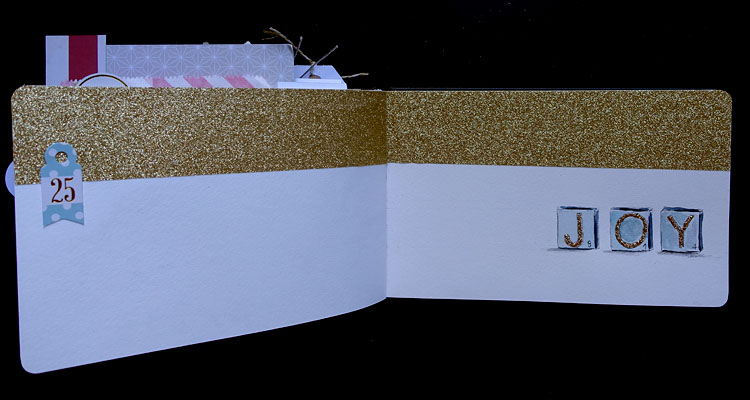 and here's the page after all the photos and words:

this is the left side: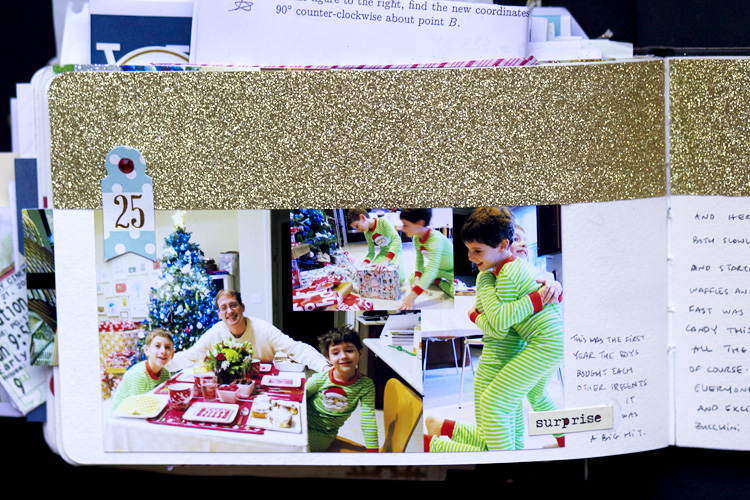 and the right side: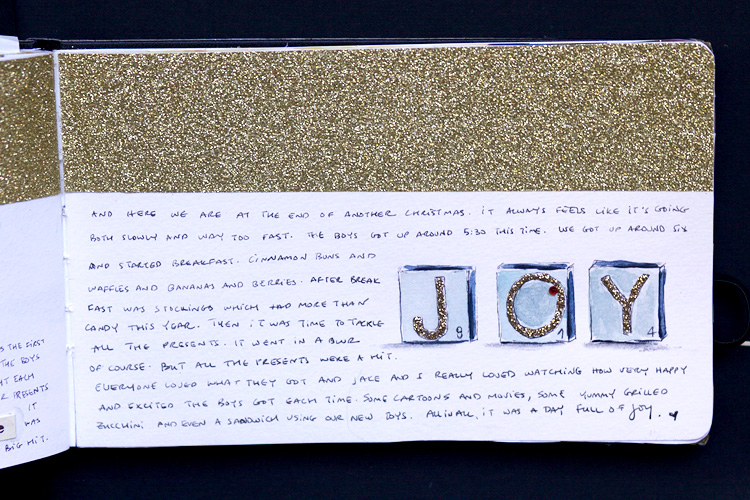 and a tilted look to see all the shimmer: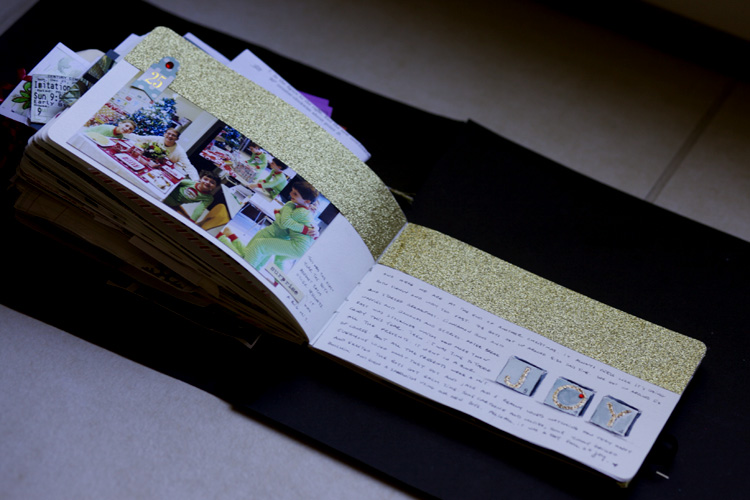 And then as is my tradition, I wanted to add my tulip page with my word. So I made one more layout: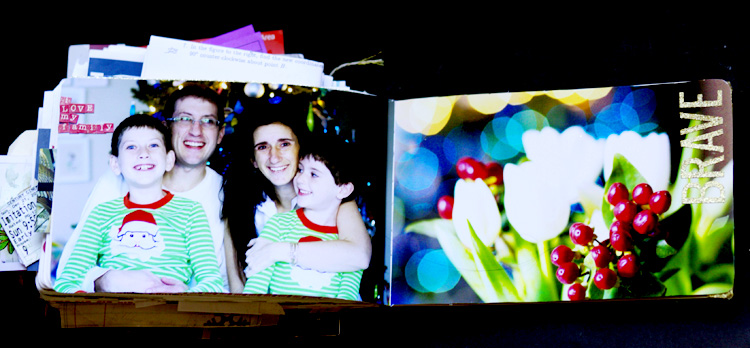 left:

right: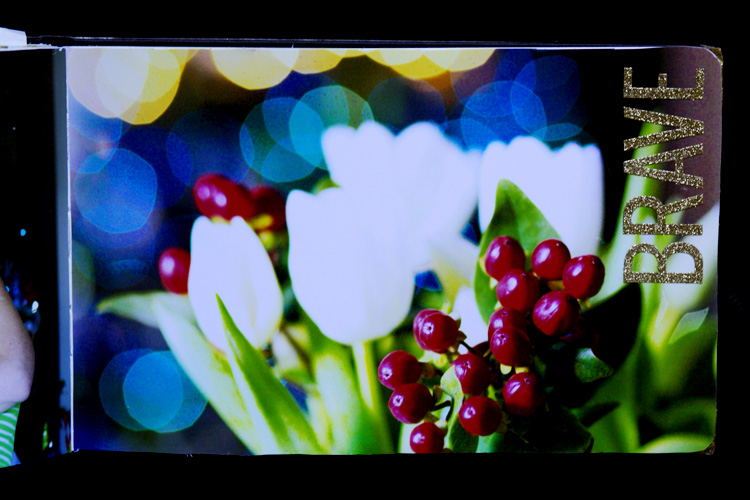 and here it is closed (camera doesn't do justice to the glimmer here):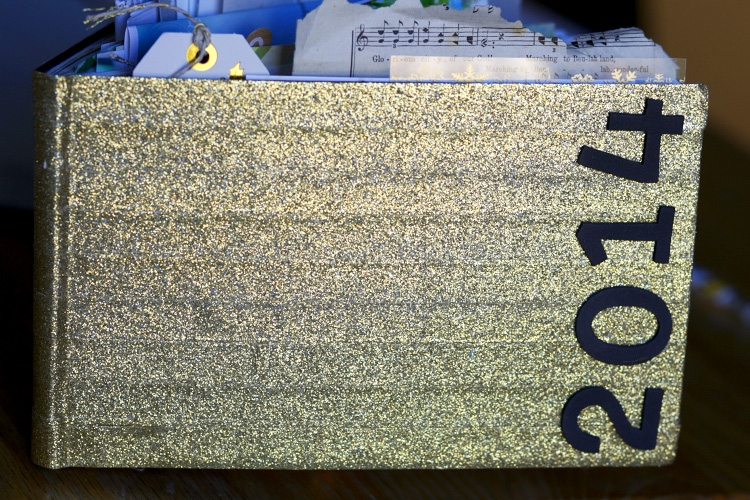 and finally a top view to see thickness: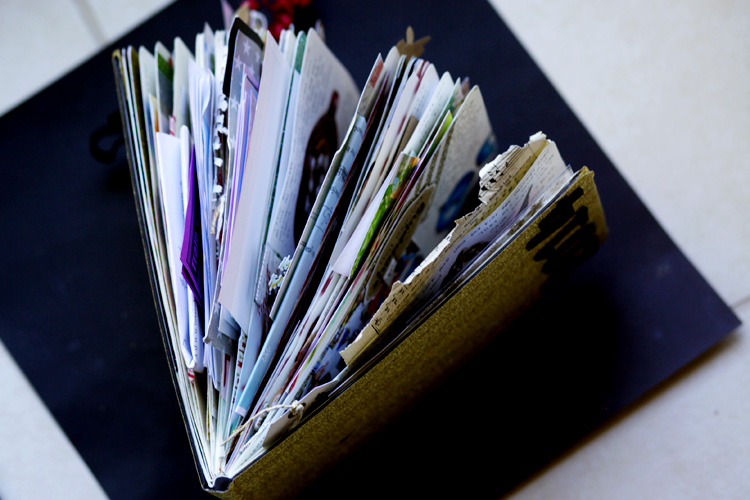 and all done.
i love love loved this project this year. It was lovely, simple, and personal.