And here's another one of my weeklong pages. This one was inspired by Ailsa Burke's Sketchbooks Workshop. The first thing I did in this page was to draw the two flowers:
here they are closer up: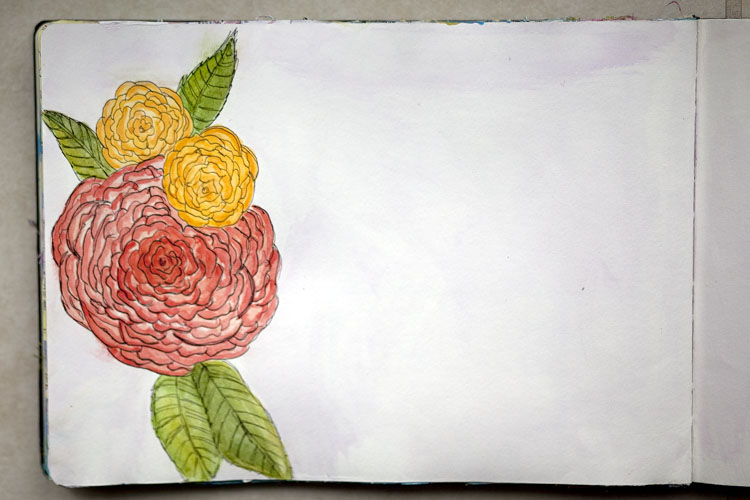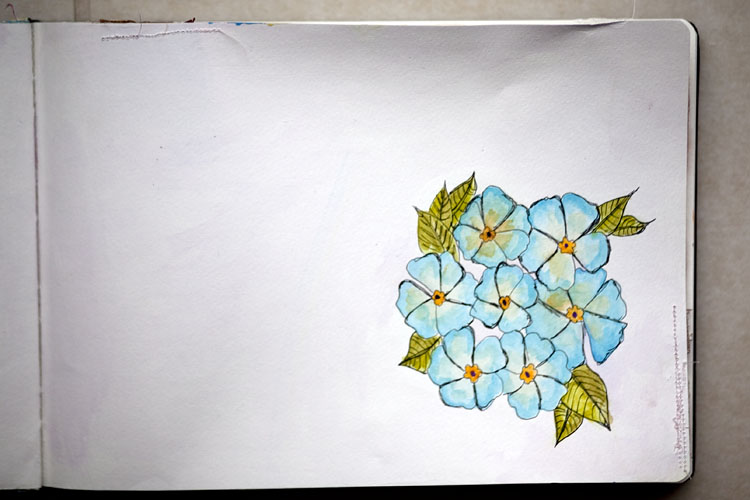 And here's the filled page:


Here's the left page:
As you can see, not much extra this week. It was a super-stressful week so I didn't spend as much time each day, but I still love how it turned out. This process feels really natural and fun to me.
---
Weekly Art Journal is a weekly project for 2011. You can read more about it here. And you can find out more about the weeklong daily journaling here.