And here's another one of my weeklong pages. This one was inspired by Dina Wakley. This piece specifically. I love Dina's pages so much.
Here it is empty: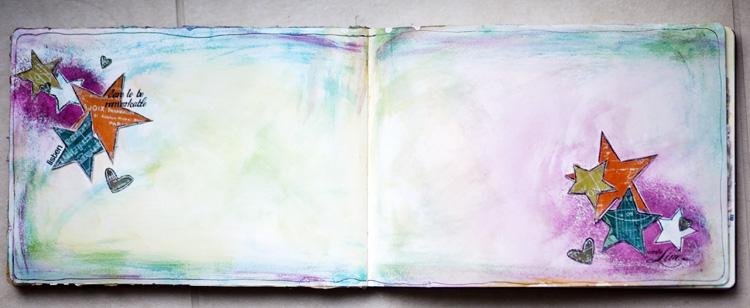 I made my stars using the Parisian Anthology line from Pink Paislee which is perfect since it has built-in resist.
here it is, closer up on the left side: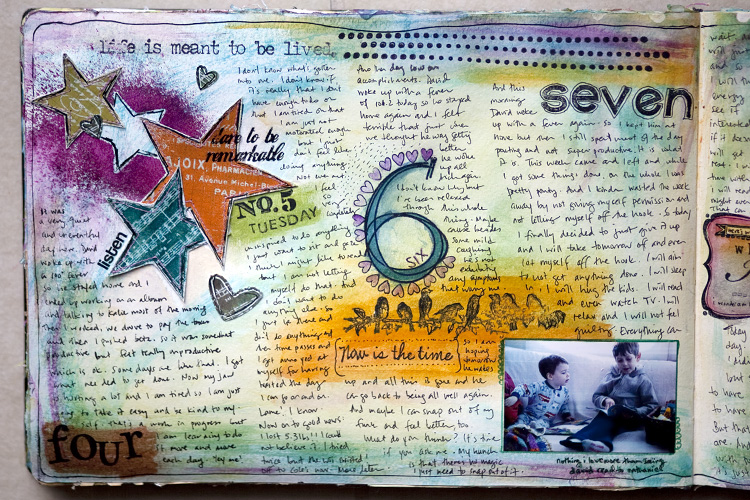 and the right side: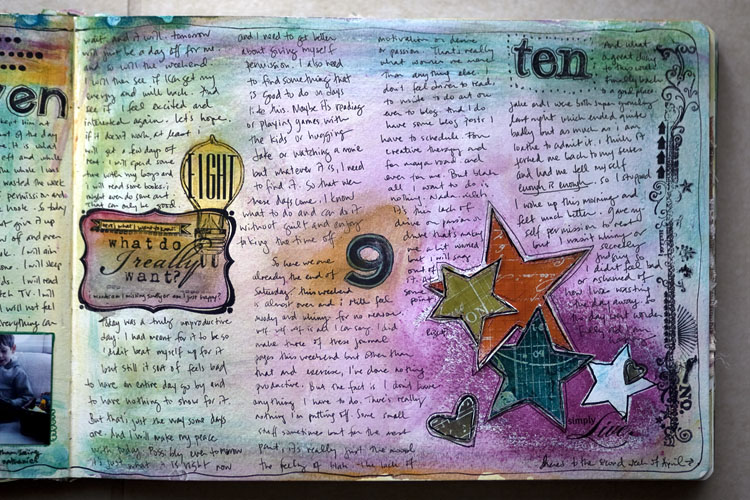 And here's the filled page:

I love all the color on this page.
---
Weekly Art Journal is a weekly project for 2011. You can read more about it here. And you can find out more about the weeklong daily journaling here.