This weeklong page was not inspired by anyone. Just something I sat and did. I liked the last sepia page so I drew the angel is sepia and just left it so. I hadn't planned on coloring her but I never know what direction these pages take until I start playing during the week.
Here it is empty: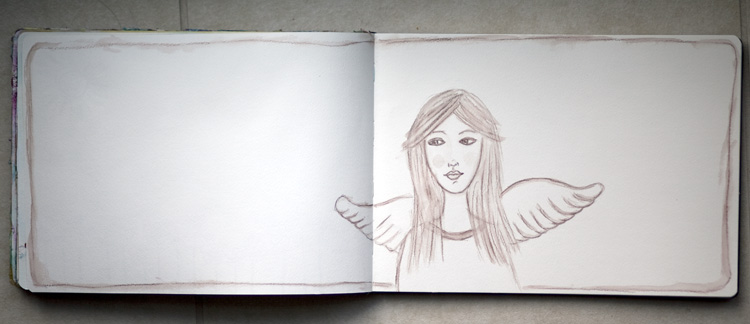 This is the week I was so obsessed with angels. She started it: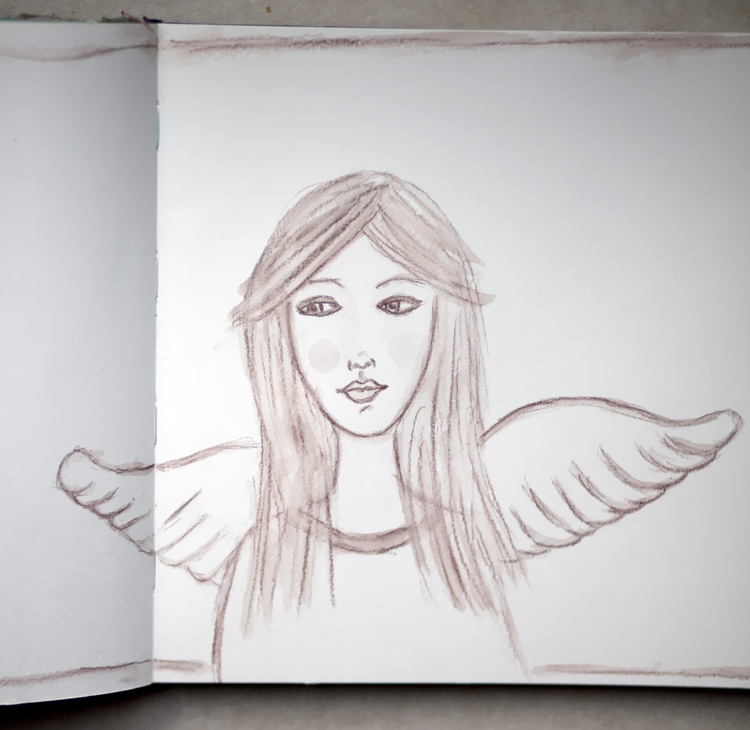 Little by little, this page completely morphed.
here's the left page: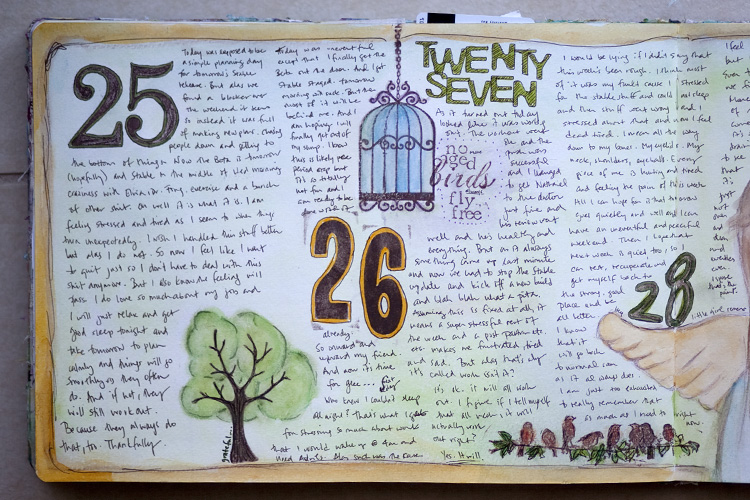 And the right side: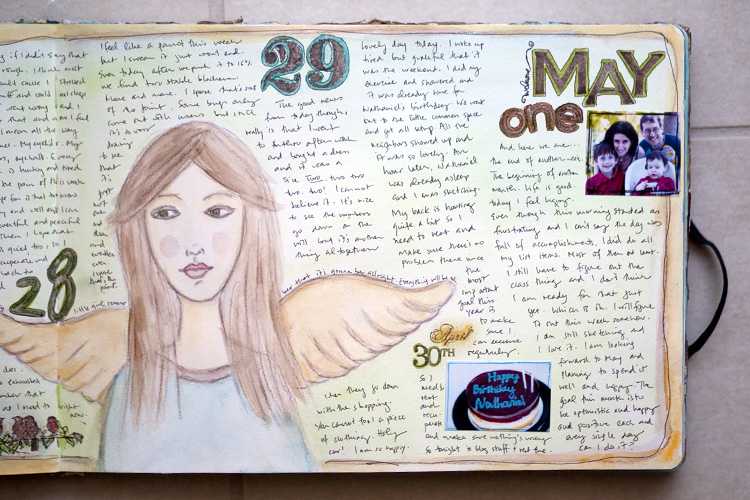 And here's the filled page:

I just loved how organically this one changed. Little bit at a time. Color here and there. And while there are bits I don't adore, I love the page.
---
Weekly Art Journal is a weekly project for 2011. You can read more about it here. And you can find out more about the weeklong daily journaling here.