This weeklong page was my attempt to try some doodling. I had this very colorful background and then added some butterflies and since they were doodled, I decided to add them all along the edges..
Here it is empty:

I intended to leave them empty, but as the week went along, I colored them.
here's the left page: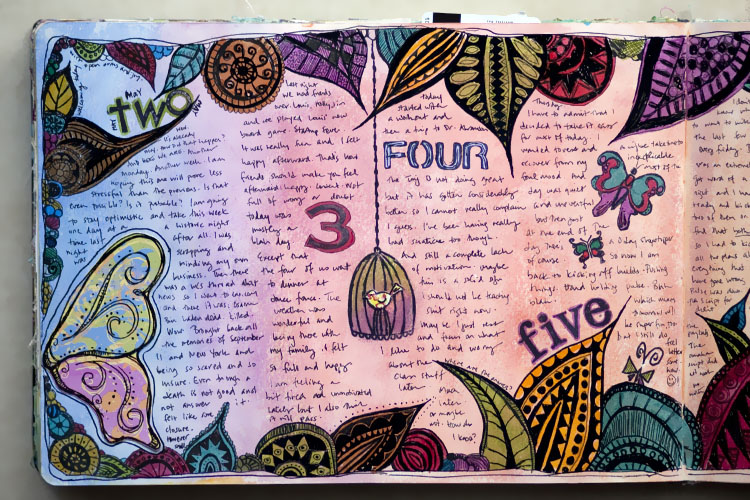 And the right side: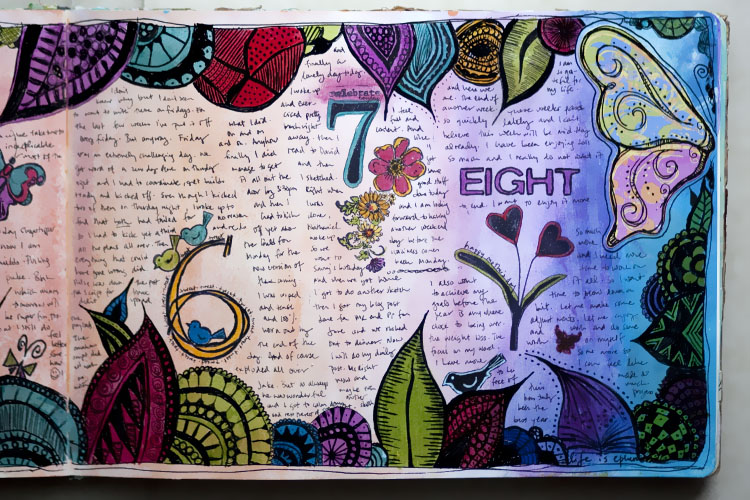 And here's the filled page:

I never intended to fill them but I love love love the way this page ended up. That's the great thing about this process, I almost always adore the final product.
---
Weekly Art Journal is a weekly project for 2011. You can read more about it here. And you can find out more about the weeklong daily journaling here.