This weeklong page was inspired by an etsy artist I love. Here's her actual piece.
Mine didn't turn out as well. Here it is empty:

I kept this page mostly two-tone and since there was book text in the background, it was obscured. But that was ok with me.
here's the left page: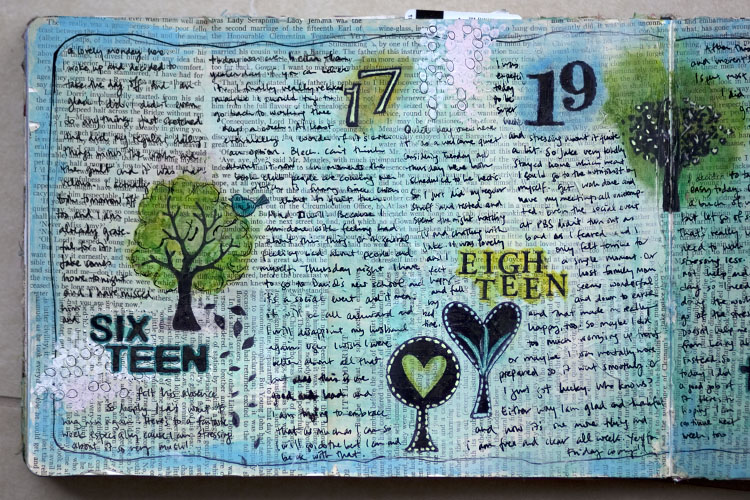 And the right side: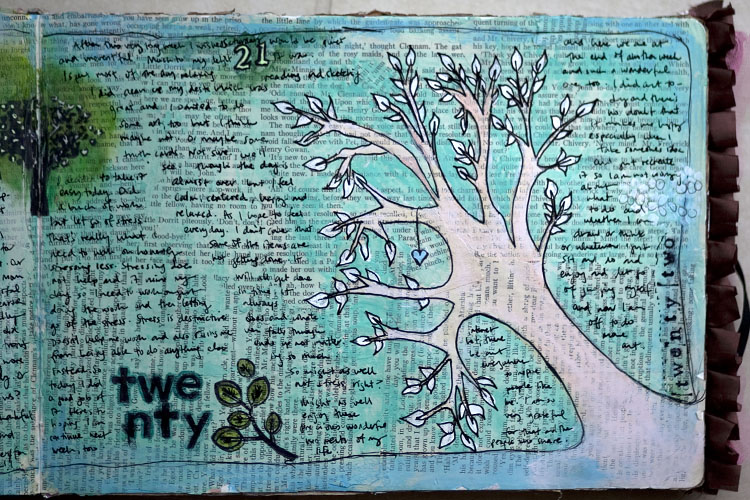 And here's the filled page:

This one wasn't my favorite but I still enjoyed it. Can't win them all, right?
---
Weekly Art Journal is a weekly project for 2011. You can read more about it here. And you can find out more about the weeklong daily journaling here.