This weeklong page was inspired several different pieces of art. I just wanted to create the feeling of hanging hearts. But I used matte medium to adhere the hearts and it smeared all around which of course made them a resist and resisted the watercolors hence the white around the hearts.

then i used oil crayons to add some more blue. I was still unhappy but happier.

I just added more and more color and blotches as I put in my content each day so it would make the blotches around the hearts look more intentional.
here's the left page: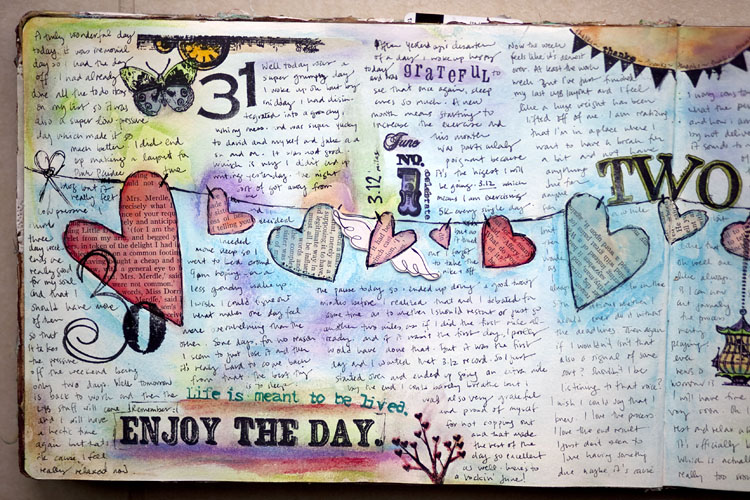 And the right side: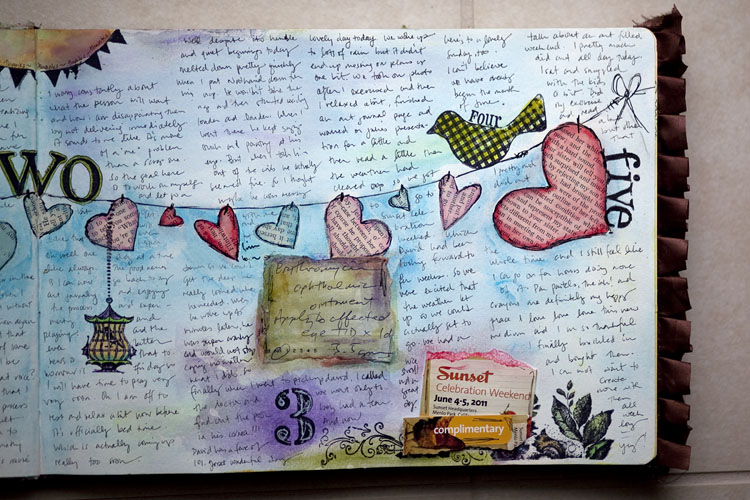 And here's the filled page:

I hate it a lot less now 🙂
---
Weekly Art Journal is a weekly project for 2011. You can read more about it here. And you can find out more about the weeklong daily journaling here.