This weeklong page was originally inspired by this amazing doodling except mine sucks. And then I added some watercolors but I was still really unhappy with the page.

So once I started the week, I told myself I would just add more doodling. For the numbers and everything else. I wanted to challenge myself not to use anything but doodles.
here's the left page: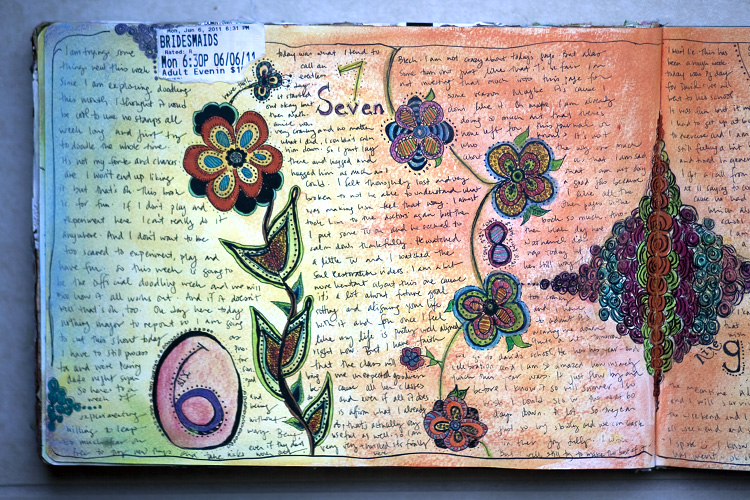 And the right side: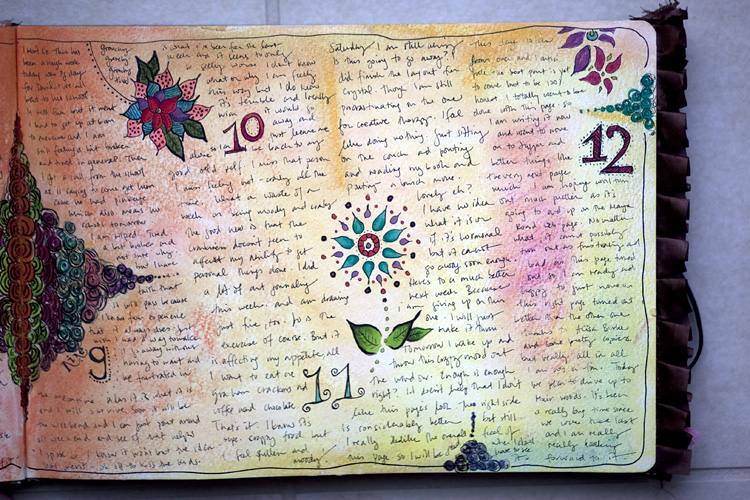 And here's the filled page:

I really do not like this one. It's definitely my least favorite of all the pages I've ever done.
---
Weekly Art Journal is a weekly project for 2011. You can read more about it here. And you can find out more about the weeklong daily journaling here.