This weeklong page was originally inspired by this awesome piece of art.
here's a sideways look: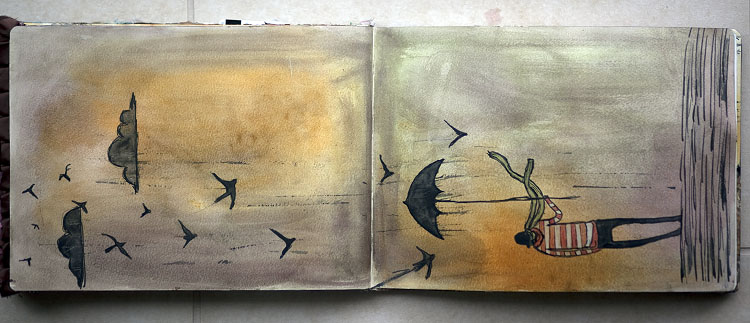 and the real one: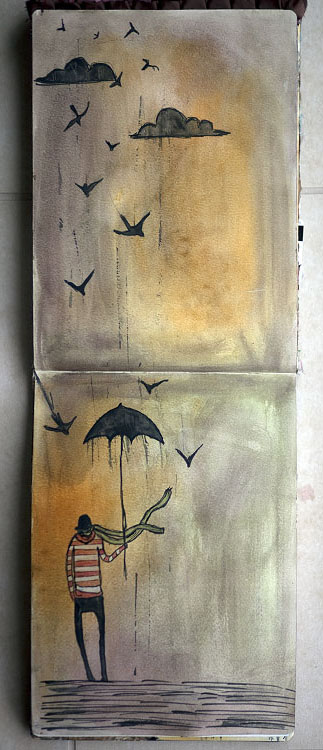 I kept the writing short each day cause I didn't want to interfere with the art.
here's the left page: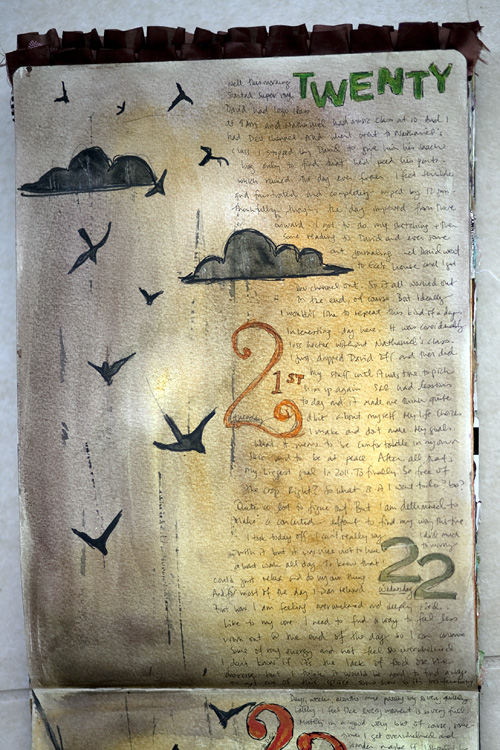 And the right side: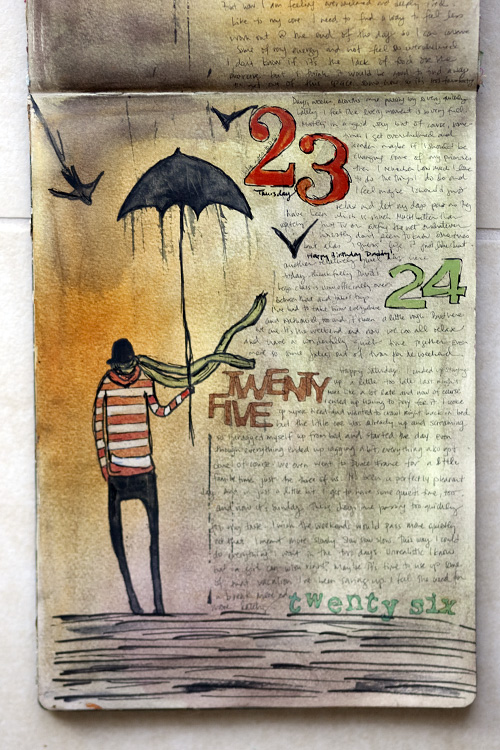 And here's the filled page (sorry for the blurry photo, I kept trying but couldn't get something better):

I like how it's vertical instead of horizontal.
---
Weekly Art Journal is a weekly project for 2011. You can read more about it here. And you can find out more about the weeklong daily journaling here.