This weeklong page was originally inspired by these lovely flowers. I love the happy color on this page. It's all watercolors.

Since I did so little writing last time, I did a lot this week.
here's the left page:

And the right side: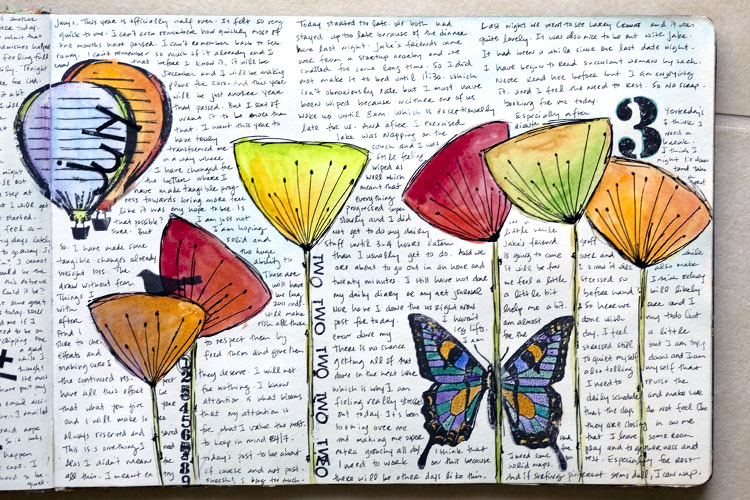 And here's the filled page:

I love the simplicity of this week's page.
---
Weekly Art Journal is a weekly project for 2011. You can read more about it here. And you can find out more about the weeklong daily journaling here.