This week was the end of my book, so I used the last page but since it's quite small and I was dumb enough to make it even smaller with a wide-trim edge I had very little room for anything. To top it off, I forgot to take a completely empty photo so you have a photo after day 1. You can see how I drew lines to make sure I'd be able to fit in all 7 days.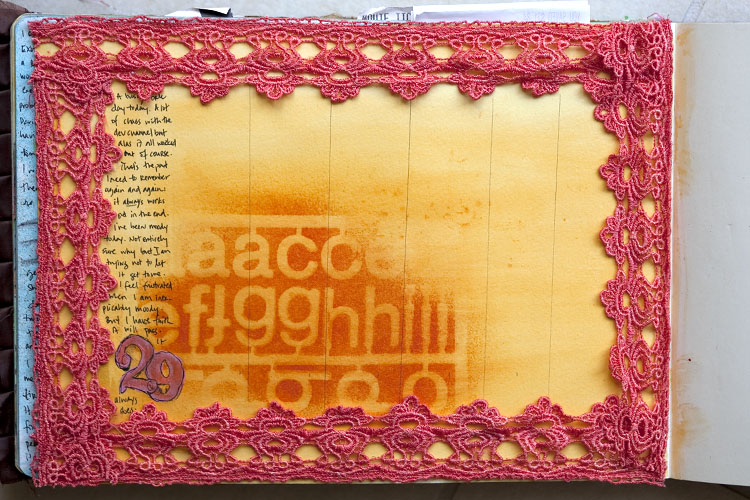 Alas, it's pretty boring. Next week will be similar, I'm afraid.
And here's the filled page: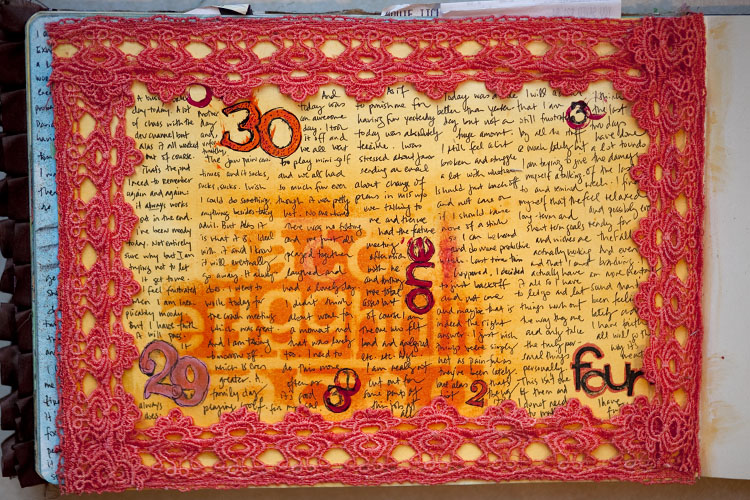 And that's the end of book one. On to number two.
---
Weekly Art Journal is a weekly project for 2011. You can read more about it here. And you can find out more about the weeklong daily journaling here.