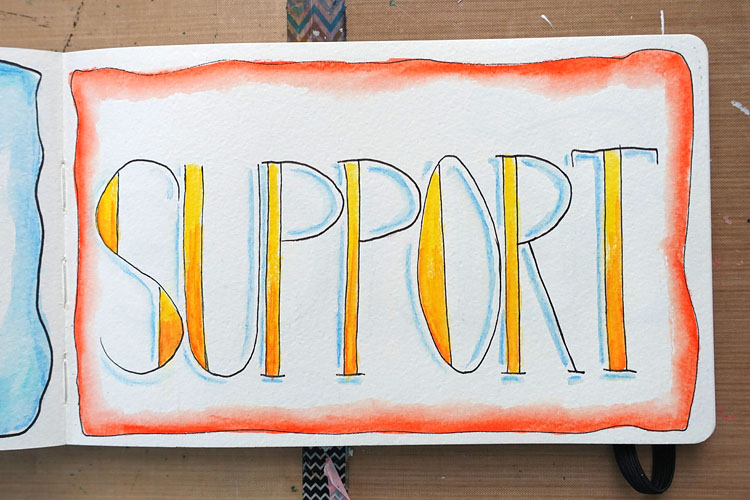 For this week's intention I decided to go with support. I believe a big part of being kind is being supportive, allowing others to be who they are and supporting them instead of listening with any agenda of my own. To me, this means asking questions, being positive, and genuinely listening.
Here's the pin where I got the lettering..
---
Listen with Intent is a project for 2014. You can read more about it here.