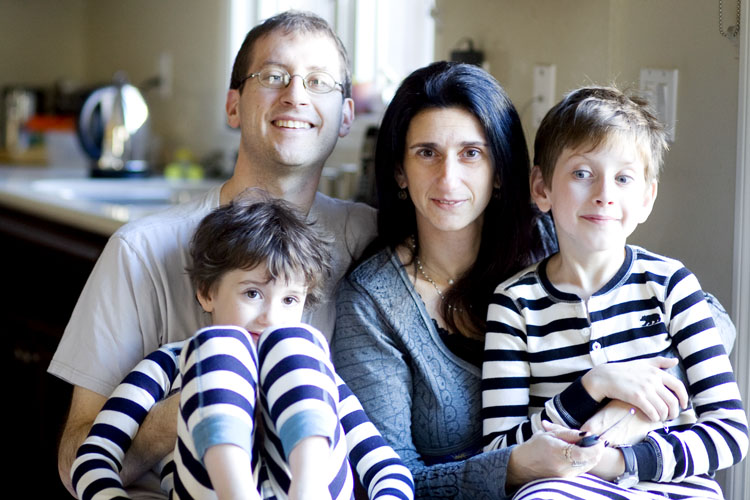 Here the last photos from this year:
We cleaned up the board game closet this week so the boys played all the games.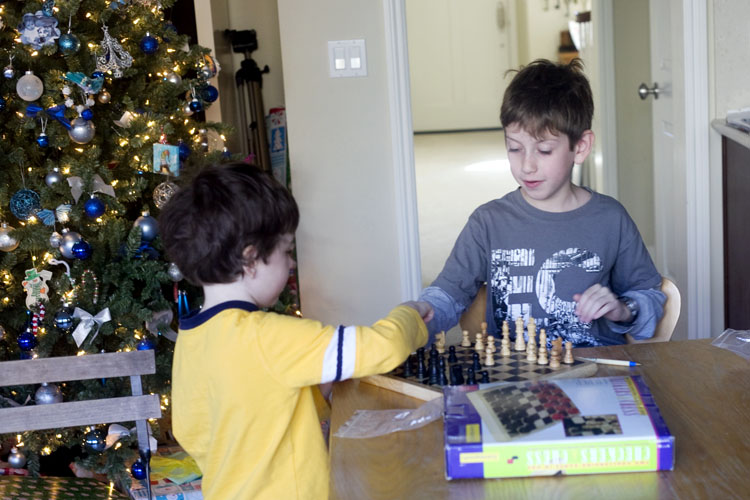 then we drove around the neighborhood for some Christmas spirit and lights. This one was a favorite.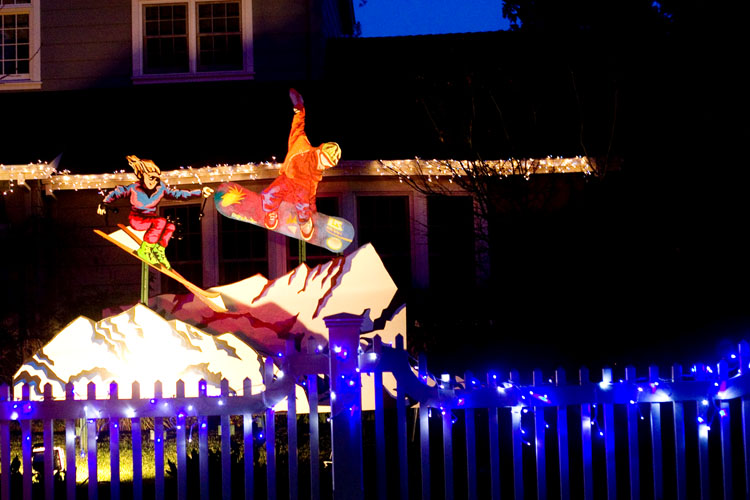 then it was Christmas eve, so the boys got to open one present as it's our tradition. This year, I'd preselected the one they got to open. (That's why it has different wrapping paper pattern.)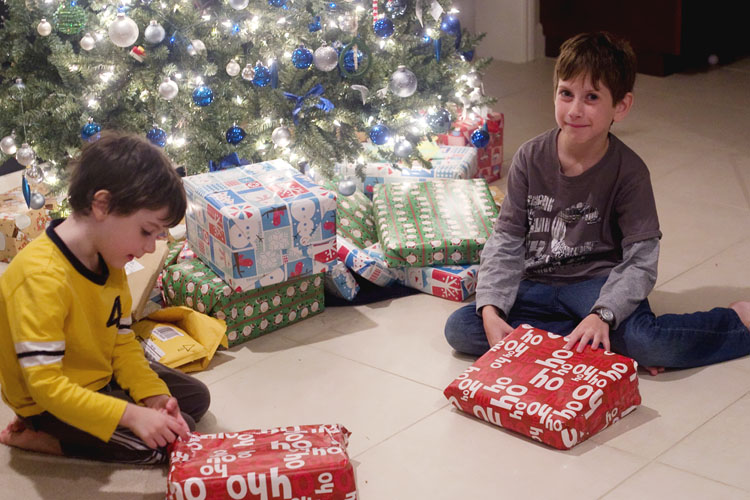 the reason i picked it was because they each got rainbows for their room, which only worked at night so it was a perfect Christmas eve present.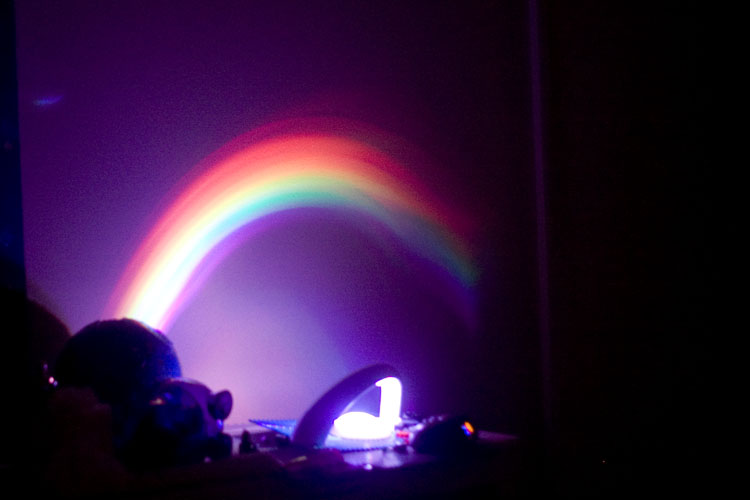 i was worried they wouldn't work, but they were quite neat.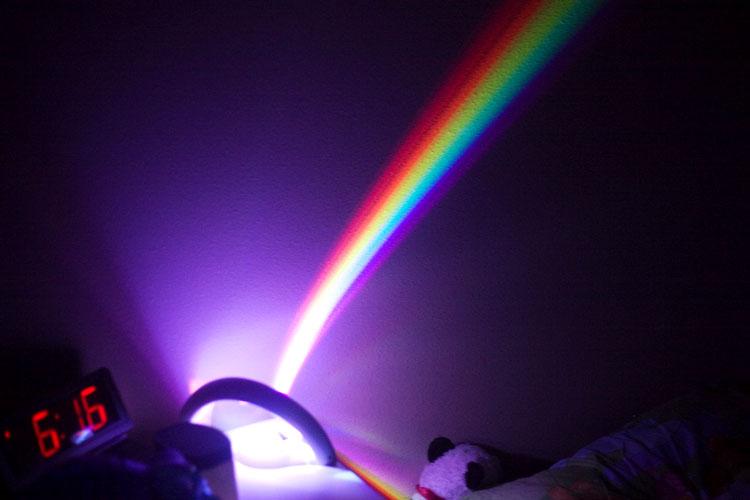 Christmas day the boys were awake at 6am so I set the table and made some cinnamon rolls and chocolate chip waffles. some fruit, marshmallows, chocolate chips and hot chocolate completed the breakfast.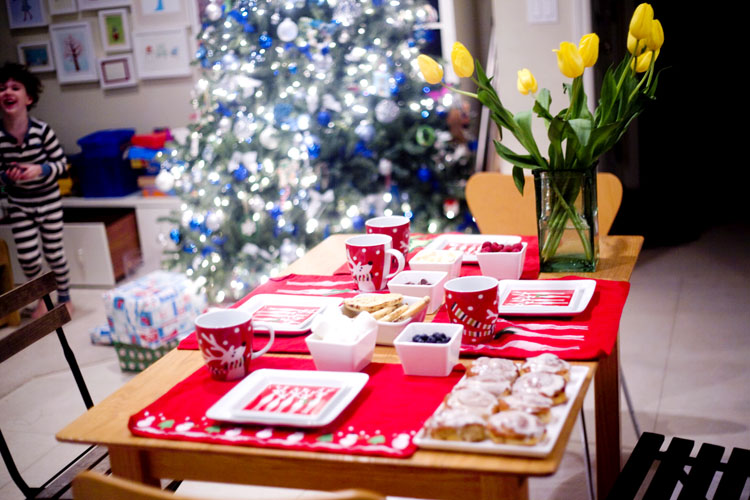 and, of course, the tulips. i get tulips each year.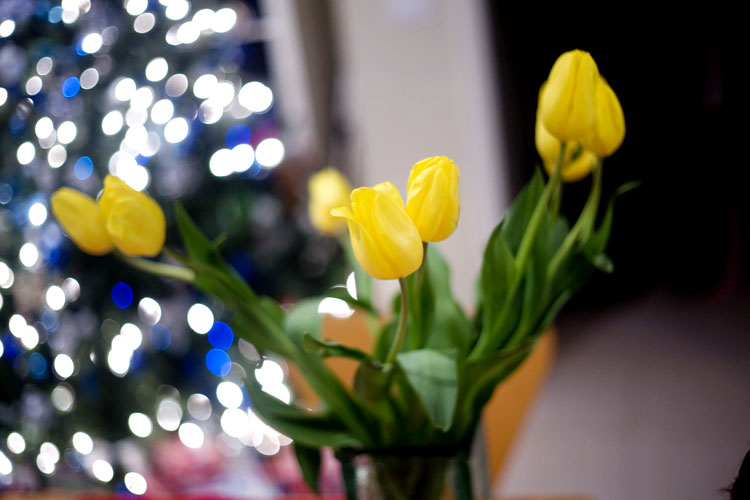 we took a photo but there was literally no light at all. it was still dark outside.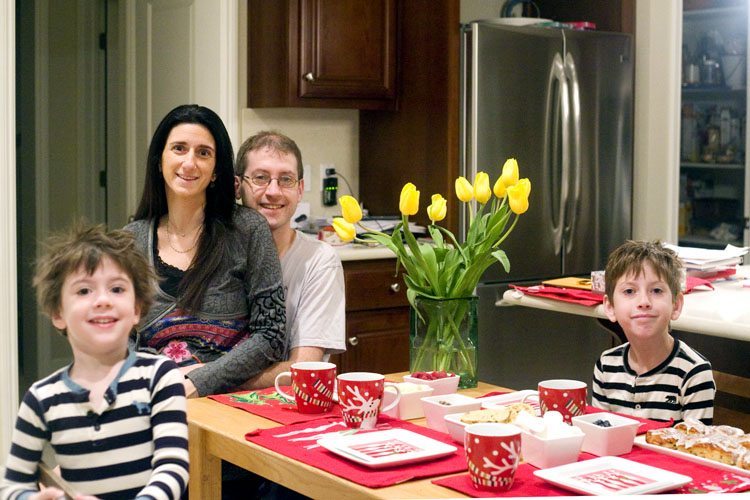 then it was time to open the stockings.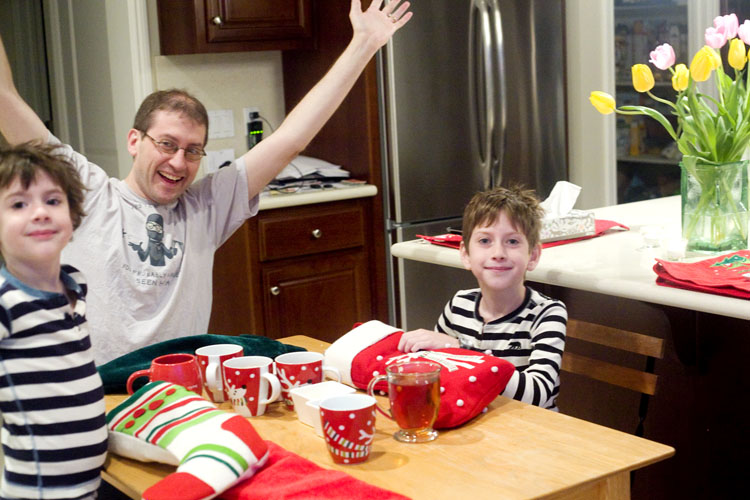 and, finally, the presents.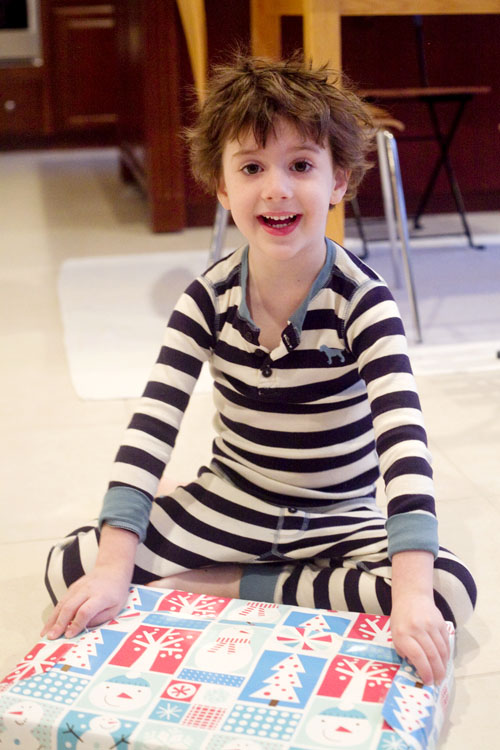 Nathaniel got to go first.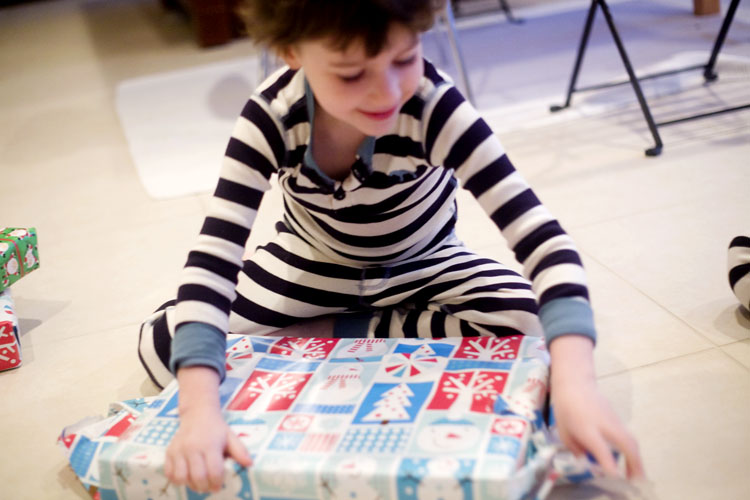 then David.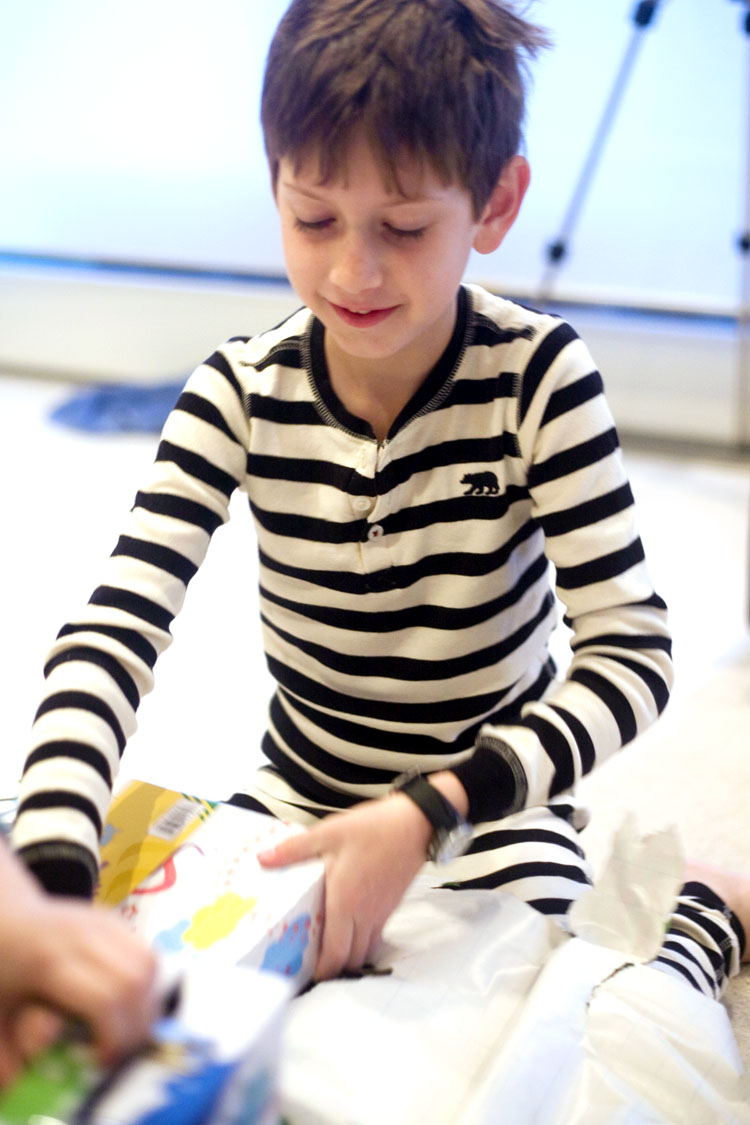 he kept trying to guess what it was.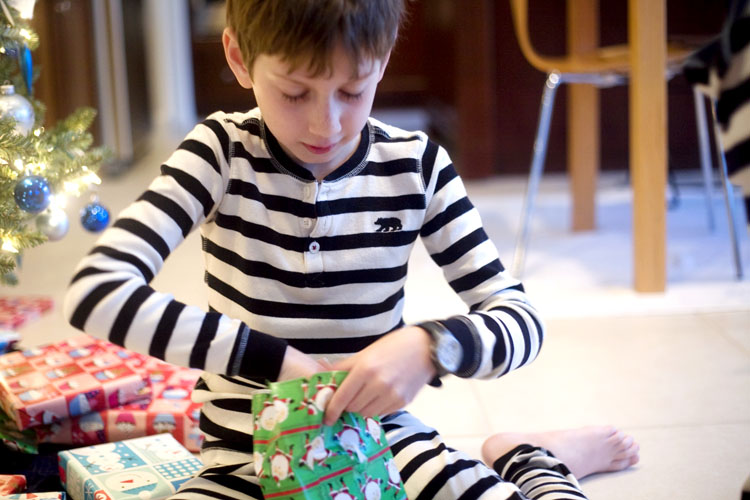 and here's his "thank you so much" face.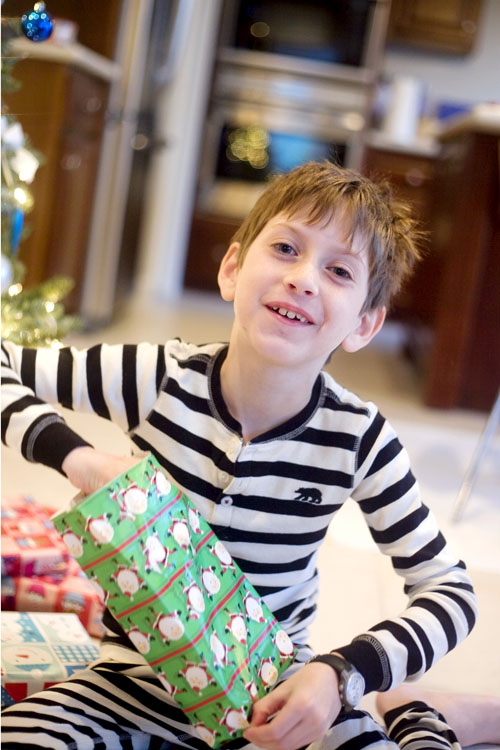 he was just as interested in Nathaniel's presents, of course.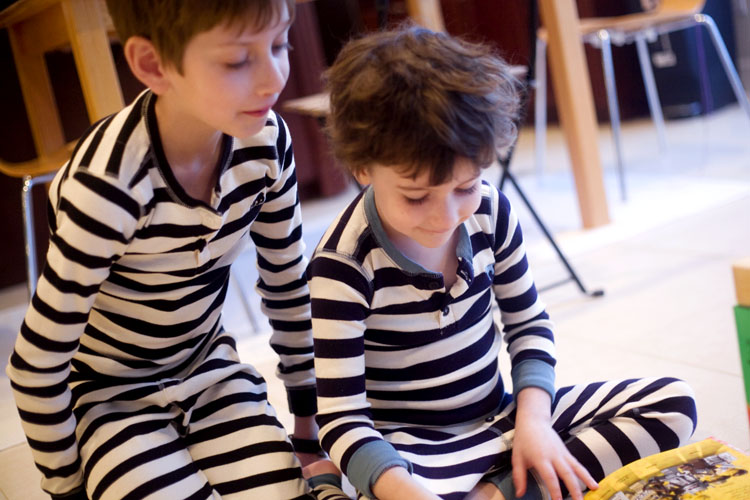 Nathaniel made us some awesome cards at school and here he is presenting his gift.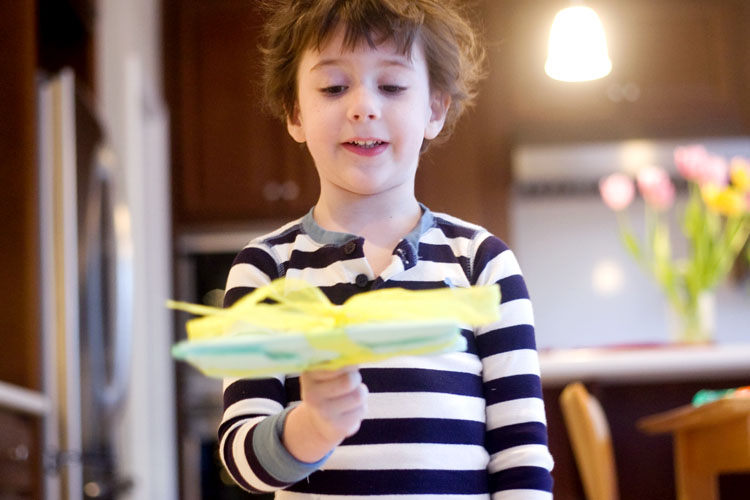 playing with all the toys is the best part of Christmas.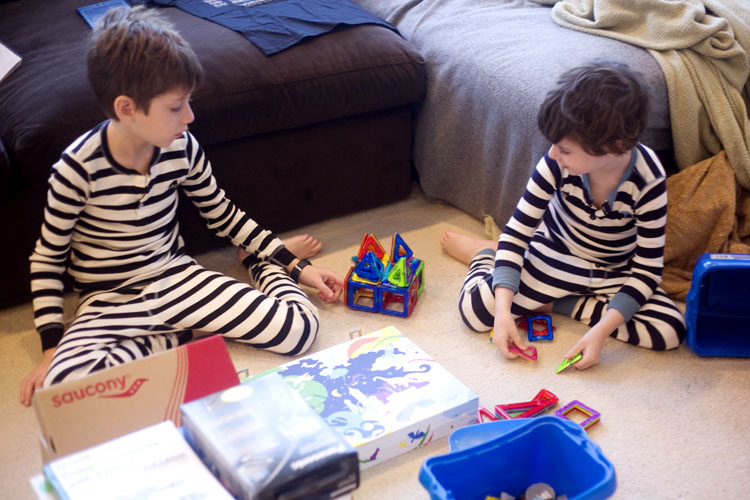 reading the lego book.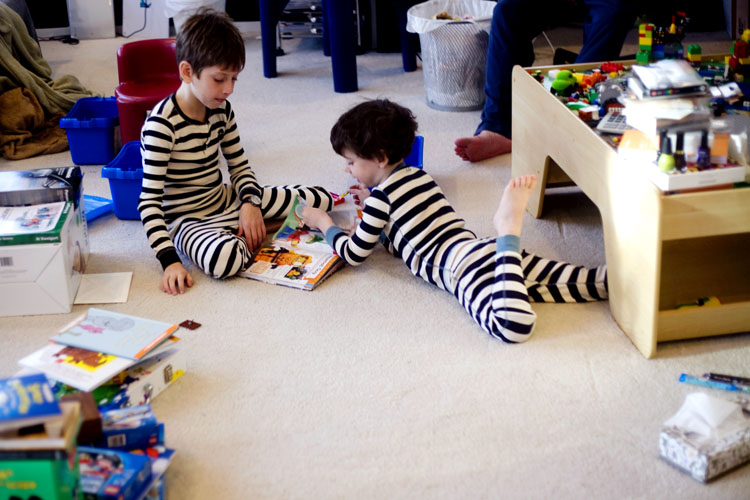 Nathaniel "reading."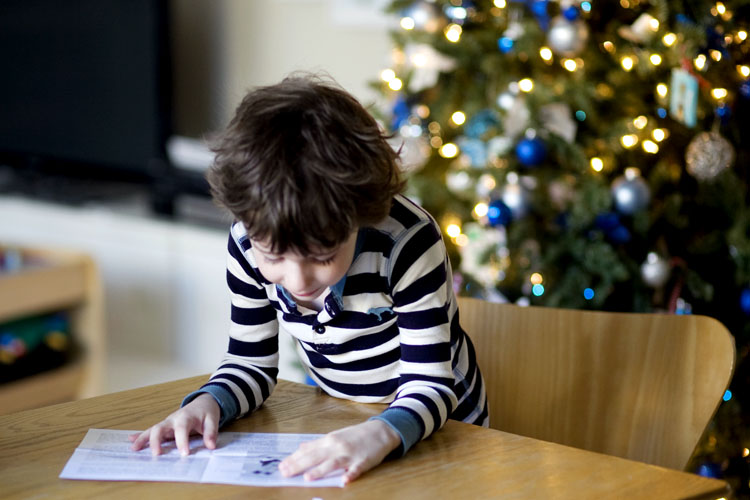 David finally got a microscope after asking for it for years. He was quite thrilled.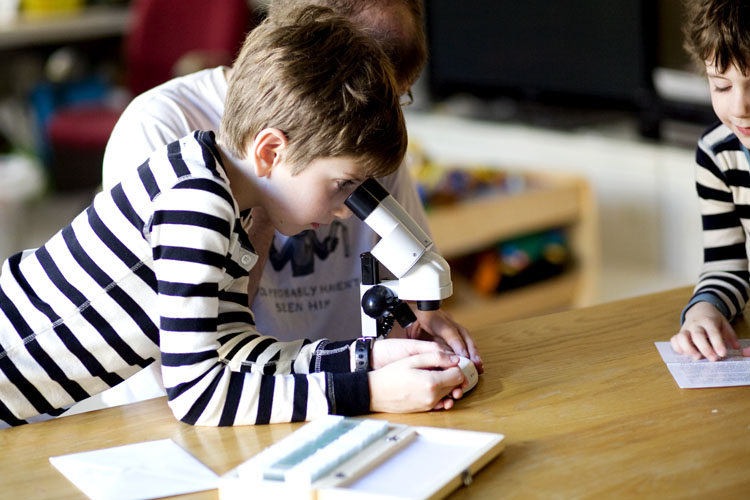 then we took some family photos.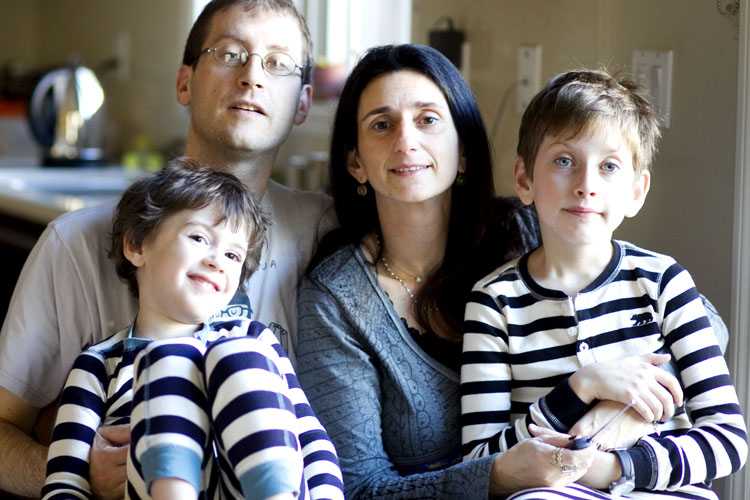 the kids just wanted to play, of course, so they are looking at their presents instead of the camera.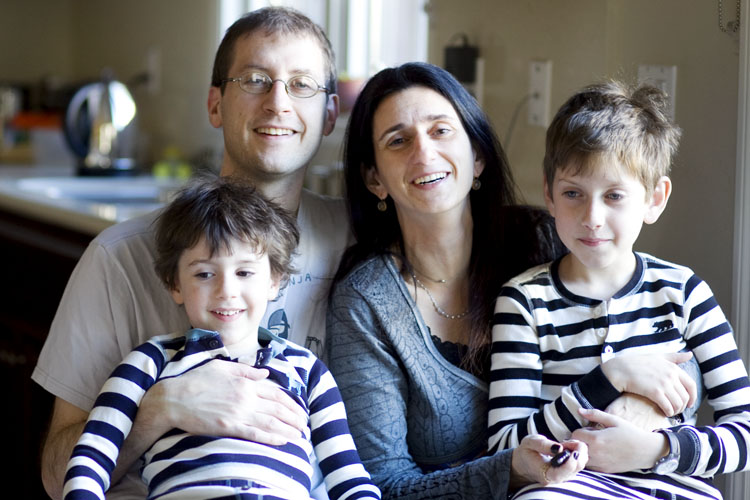 and then we screamed Merry Christmas!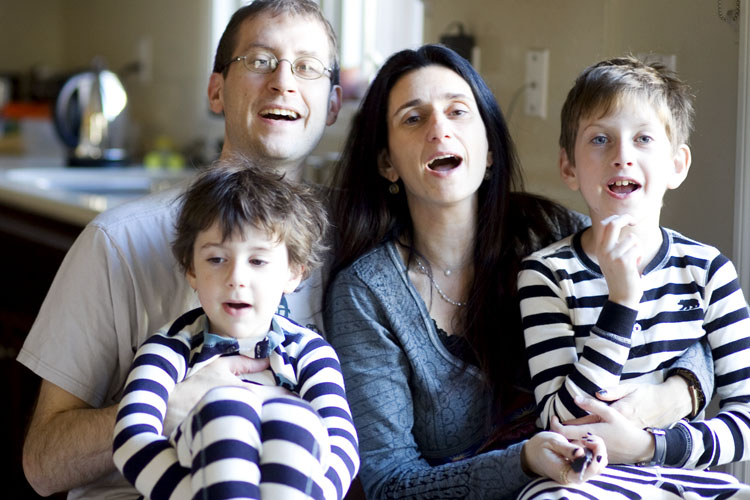 and here we go. so grateful for my life. i hope your week was lovely, too. here's to a lovely 2014!
---
Weekly Diary is a project for 2013. You can read more about it here.