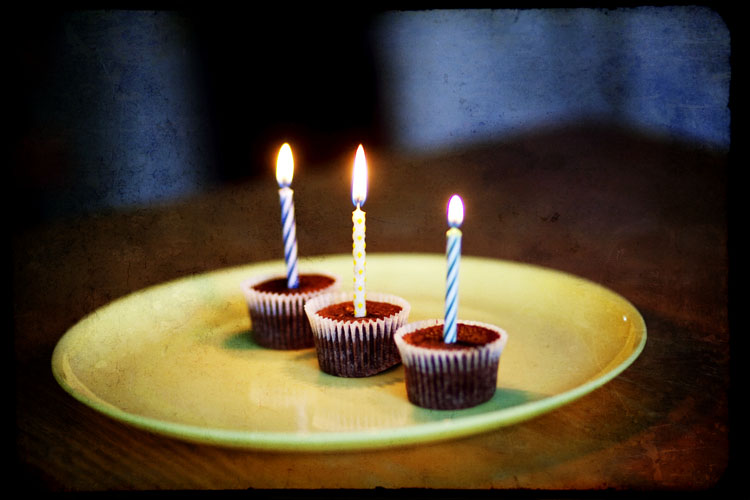 Today is Nathaniel's third birthday.
My little baby is now three.
We didn't make a very big deal about it. Like David's third birthday, we got a few mini brownies and lit some candles and that was mostly it. He had a small present. We will have a bigger celebration on the weekend with a cake and everything (but will still be pretty small.) As I was reflecting on the last three years, I realized, once again, that the moments that are deepest in my heart and the little, ephemeral ones. The way he hangs on to me when he wakes up from his nap. The way he laughs with all of his face. The way he opens his arms way way wide open as he comes in for a hug.
Maybe I can focus on the little things because the big things are ok. I will never take for granted that he is fully healthy and seems to be a very joyful boy. Every single night I pray that he gets to have a healthy, lucky and peaceful life. I know, for me, those are the big three.
I think we as humans tend to always normalize our life. So even if there's something big, good or bad, we eventually tend to assume it's just the way it is. So the big stuff seems to fade somehow. Or at least seem less big.
But the tiny moments tend to stick with me. Especially cause they are often unexpected little gems. Extraordinary moments in an ordinary day. An unexpected hug. Even a one-line email can totally turn the day around. And it's the stuff that seems to stick. At least for me.
This is why I like to take pictures. It's why I like to scrapbook. It's even why I like the blog. To remember the ephemeral moments. To try to freeze a little bit of the magic so I can tap into it again and again. So I can have that wash of joy when I see the photo years later. So I can remember how lucky I am. Especially when I am busy beating myself up. Or feeling down.
To me, keeping the gratitude journal is also about that. Remembering the small moments of magic that happened today. Because taking a moment to remember is almost like the photo or the layout. It allows me to stop and pay attention. That etches it deeper into my memory. So then recall becomes easier. And then I can tap into it more often. So it's like this gift that keeps giving.
All this is to say, I've been trying to pay more attention to the small moments. I've been trying to really, really pay attention. Because when I do, I see so much good. So much joy.
So much magic.
Happy Birthday, my son, thank you for all the magic you bring into my life every single day.