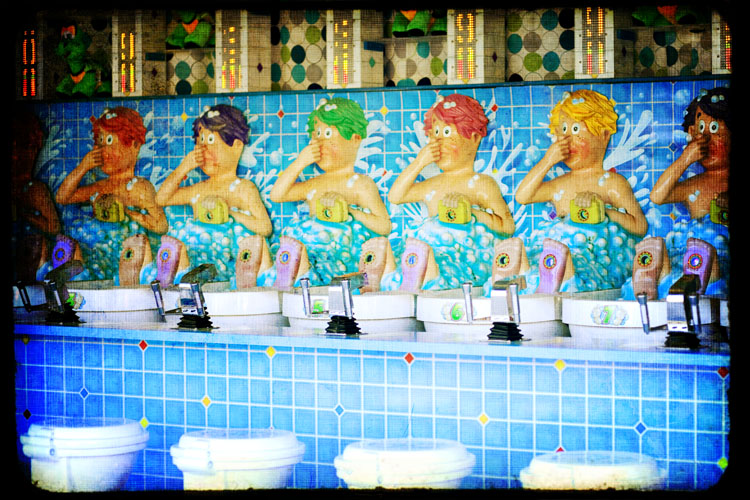 This is how I've been feeling lately: stinky.
One the things Tara Brach talks about in her podcasts is the "small self" and how when we're so me-centered, or preoccupied or in a rush or worried, etc, we go into our small self. And I feel like I've been living there lately. I just feel scattered and tired and consumed with stress. I notice myself stressing and then get mad at myself. Which doesn't really help.
It's taking me longer than September to get back into the cycle of things this time around. And I am not being kind to myself about it. I go back and forth between trying to figure out if I should be more stringent with myself or just cut myself some slack. I honestly don't know the answer this time around.
But I have noticed that I'm spending a lot more time being my small self. Which keeps me preoccupied, thinking about myself and my needs and feeling sorry for myself. And I know, from experience, that this is not productive. I am not at my best when I am being this person. I assume the worst of others. I compound my stress by reading into every single thing I can read into. I embrace the pity.
Which clearly is not the way out.
So I've been thinking about the way out today. How do I get out back to the sunshine and blue skies? Because despite the rush of it all and despite the stress, life is good. Life is amazing. My cup is overflowing. I am unwaveringly lucky. Blessed. I really am and I know it deep in my heart.
Alas while the bird's eye view is bright, the small self gets caught up in the small moments. In the rush of life. And I've been feeding it the wrong stuff. Bad food, TV, negative journaling, etc.
I think it was during Soul Restoration II that we made this long list of things that make me feel good. And I'm thinking it's time to make one of those lists again. Remembering what makes my soul feel good and feeding it some of that. Consistently. Not doing the things "I should" but doing the things "I love." For me, this doesn't translate to chocolate and TV (but maybe some of that, too.) It translates to going to see the water. The ocean. The waves. The tall trees. Spending time with my kids without worrying about other items on my todo list. Maybe also making a list of all my worries and burying them. Lightening up the load I'm carrying a bit. My MBSR teacher mentioned scheduling time in my day to worry so when something came up, I'd say "I'm not going to worry about you now, but I'll schedule that for 2:30." Maybe I can see if that works.
I'm not sure what will do the trick but I do know I need to start trying to go another direction. Time to shed the small self.
Time to start finding the way out.