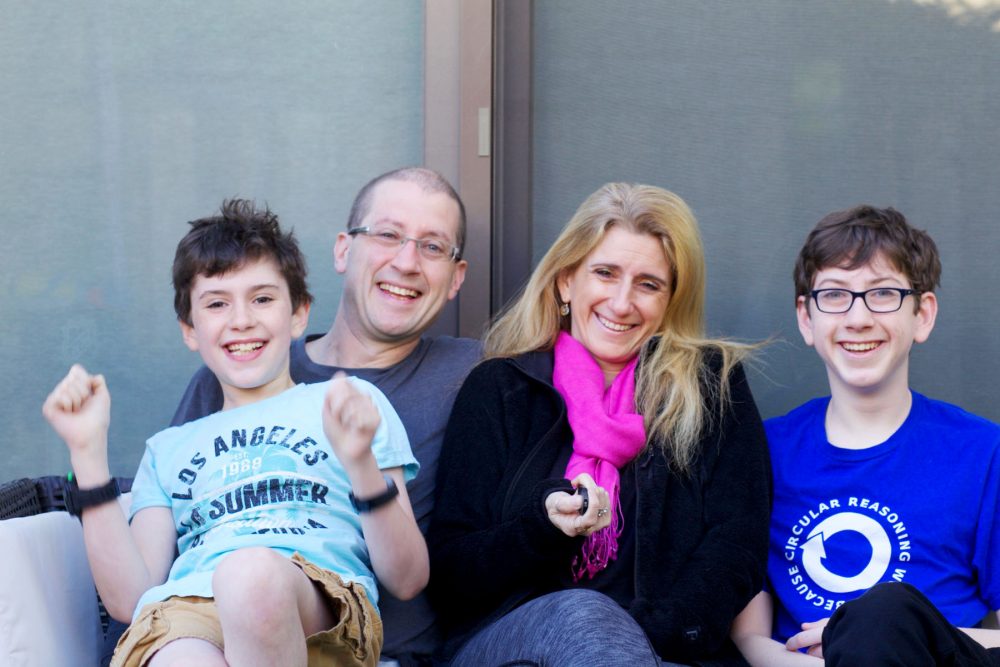 Weekly Intention: This week will be a bit broken up. Nathaniel and I are going to Orlando to celebrate his tenth birthday. When David turned ten, I surprised him with a trip to Harry Potter Land so as soon as he was old enough to understand what that means, Nathaniel's been counting the days down to his tenth birthday and it's finally here. He and I will be there until Wednesday and then I have work on Thursday and Friday. So here's my intention for this week: I will be super present with Nathaniel, I will celebrate him and make sure this trip is special for him. I will then come home and be present at work. I look forward to both my vacation and my work.
This month's intention is: Making Magic: Go on adventures. Take trips with your family, make small and big bits of magic in your life. So I booked one vacation for summer, woot! and booked 3 weeks of camps, too! I have one more vacation on my list. Then 2-3 more camps. I might then be done with summer, magically. As for April, we're making Magic for Nathaniel this week.
One way I will show up this week:  I am going to work hard to make Nathaniel as happy as I can.
One magic I will make this week: Harry Potter land here we come!
This week, I will pay attention to: Nathaniel. My little boy is turning double digits!
This week, I will be kinder to: Nathaniel and also maybe take some time for myself if i can.
This week, I will focus on pleasing: Nathaniel. It's his week.
One new thing I will learn this week: Hmm maybe how to draw a little better?
I am looking forward to: 1-1 time with the little boy.
This week's challenges: I am keeping an open mind. Thursday and Wednesday will be long days and two all-day travels but still I am hoping nothing will be particularly challenging.
Top Goals:
Work: initial PM summit plan, IO follow up, offsite next steps.
Personal: daily drawing, journal, and yoga, sleep. Make some new exercise plan. Make food diary, too.
Family:  broadcom, figure out summer #2, book final camps. celebrate nathaniel. prep david for spain. prep Nathaniel for camping. Prep David for Cal Science Fair.
I will focus on my values:
Love: Love this magical life I am given and worked so hard to make.
Learn: learn to really pay attention and be grateful.
Peace: peace with all that's going on.
Service: my kids who have a lot going on in the next few weeks.
Gratitude: for being so healthy so much of the time.
This week, I want to remember: that i am so lucky to be so loved and so appreciated.
---
Everyday Magic is a year-long project for 2019. You can read more about my projects for 2019 here.