This weeklong page was inspired by some packaging Pinterest photos that were floating around. I wanted to use kraft, white, and yellow.
I used tissue paper for the background and then adhered some doilies.
Here it is empty:

I stuck with yellow, brown, blue and white for the whole page just for fun.
here's the left page: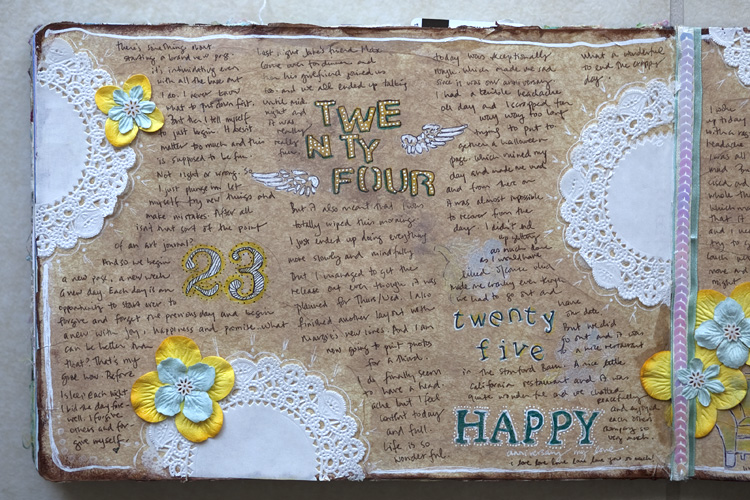 And the right side: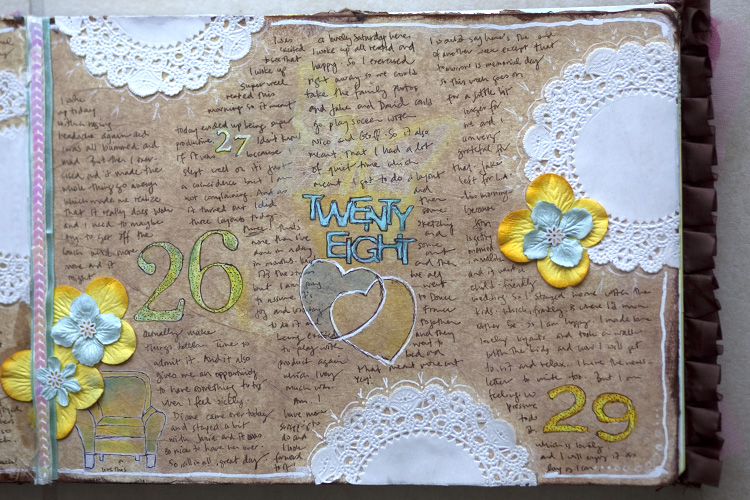 And here's the filled page:

Tissue paper was hard to write on. Lesson learned. But it did turn out pretty cute.
---
Weekly Art Journal is a weekly project for 2011. You can read more about it here. And you can find out more about the weeklong daily journaling here.