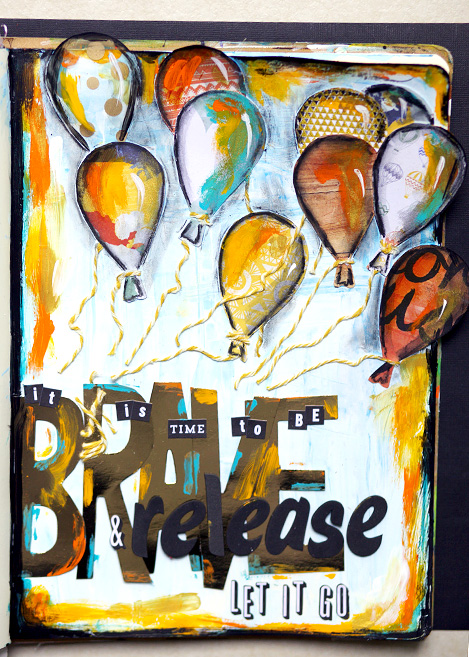 Life Book week 36 was an assignment from Tam. It was all about intuition and just doing what came naturally to you. As I listened to Tam's meditation, I kept seeing balloons. I kept seeing them let go. So I decided to write "brave" and then have it look like the balloons were cut to go free.
It says: it is time to be brave and release: let it go.
it's really shimmery: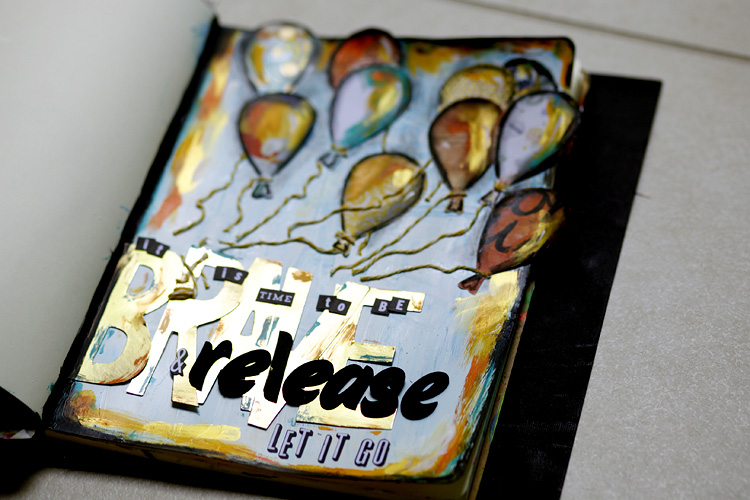 ---
Remember This is a project for 2014. You can read more about it here.