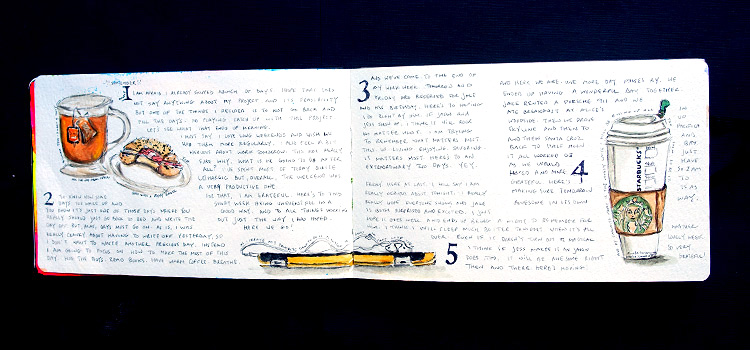 During the summer, I finally signed up for classes at SketchBook Skool after pondering them for way too long. The first class I signed up for was "seeing." It had some of my very favorite sketchers like Danny (who is in all the classes, of course) and Brenda Swenson and Cathy Johnson and Andrea Joseph. Once all the people I loved were on the list, I just couldn't not sign up.
And I am so glad I did.
The class was amazing. It inspired me to do the 75 Day Sketch Challenge and after that was over, I decided I wanted to keep sketching every single day. Even if it was something small. And since I really missed the color during the 75 days, I decided to sketch something small and color it with watercolors every morning.
And that was the birth of the Everyday Brave project.
I got a Watercolor Moleskine and played around for a few pages, and then I started what looks like the page you see above. Each week I plan to share a spread with some small sketches and some daily journaling. In the beginning, my journaling was about thoughts, daily musings, etc. But I've decided to use this project to keep track of my brave acts daily to remind myself to be braver and to be aware of when I am being brave. So even though the first few spreads will be random, the journaling starting in the new year will be about daily brave acts.
Here's the left side of this page. It has a poppy bagel with tea and in the bottom middle is my ipad which I was using to listen to some audiobooks.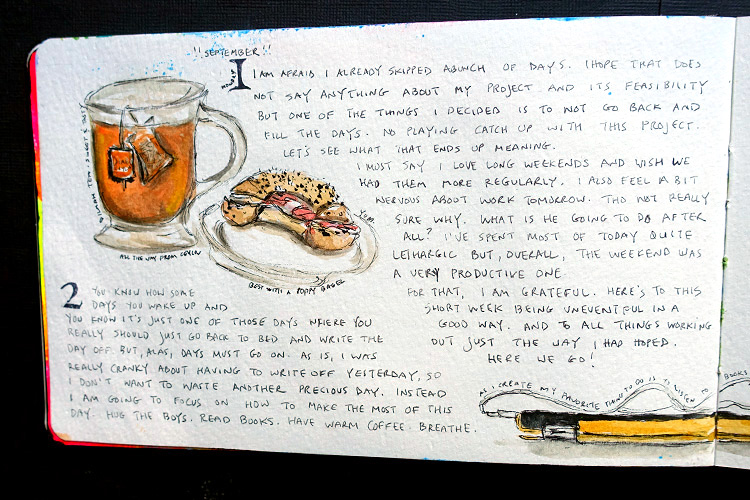 And the right side of my page which has the other half of the ipad on the bottom and a Starbucks latte on the right.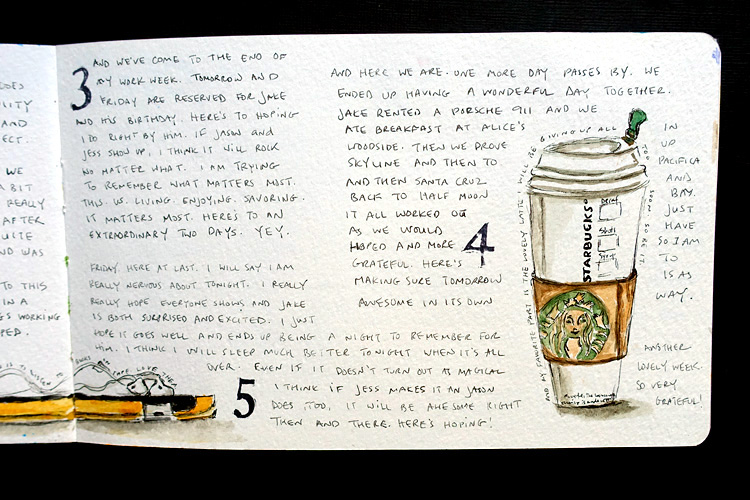 And there we are. Here's to a year of little and big brave acts and a year full of sketches!