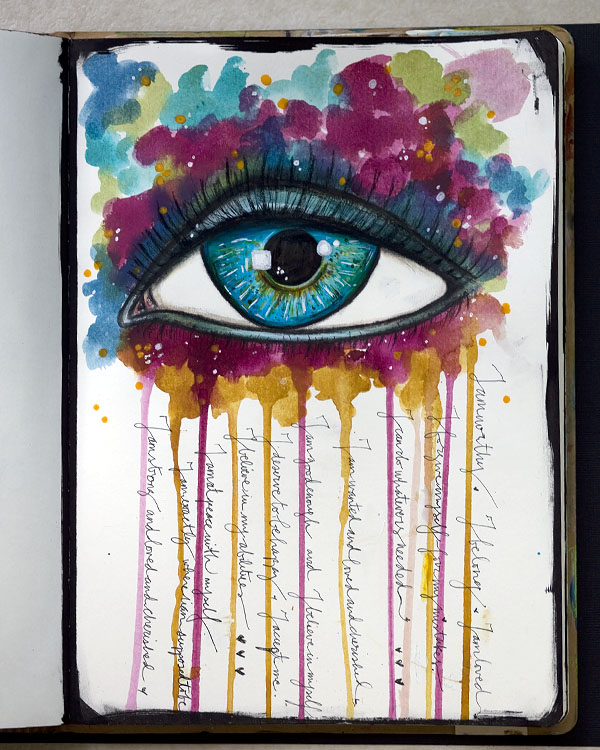 Life Book week 28 was back to an assignment from Tam. It was about drawing an eye. This one is almost a copy of the art she made for the week. And i do love it so.
It's all made with acrylics, pens, watersoluble crayons and some sprays.
I do wish I'd written one big message on the page. Eh, we live we learn.
---
Remember This is a project for 2014. You can read more about it here.