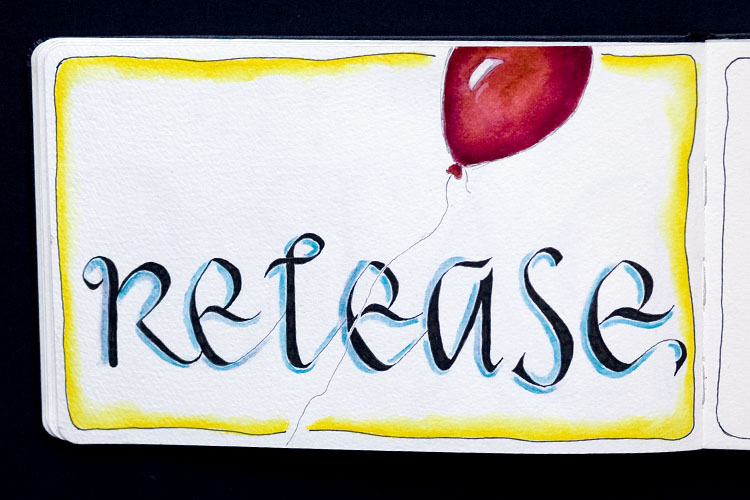 Another step in brave listening is releasing what I am holding on to. For me to be able to really hear, I need to stop the noise and I need to release the thoughts, ideas, beliefs I am holding on to. Part of listening and hearing is not carrying preconceived ideas. So this week's intent is to release.
The lettering I used here comes from Calligraphy Alphabets Made Easy.
I chose to do a balloon because it's a great representation of releasing something I might cherish and hold on to and releasing it in the short term feels a bit painful.
---
Listen with Intent is a project for 2014. You can read more about it here.