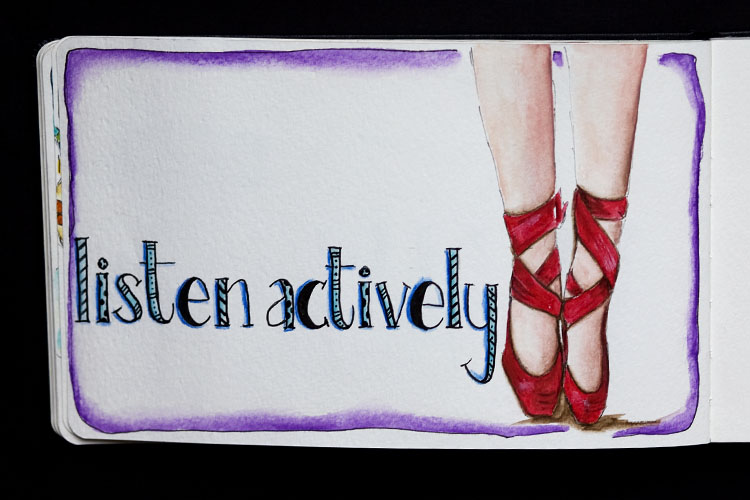 A new month comes with a new category of intention. What I wanted to pick for may was to listen actively. I like the idea of being more active, more outside, more engaged in the spring and summer. I think that I have a tendency to be stagnant, especially in the winter, so I love the idea of being more active.
The lettering I used here comes from this pin.
The image here is a ballerina, when I think of being active both physically and mentally, I think a ballerina represents both.
I really dislike how the spacing worked out in this one. Too much space to the right of the legs and the letters are crunched up. I also don't like how the legs are softly colored and the lettering is bright black. It just seems off.
---
Listen with Intent is a project for 2014. You can read more about it here.