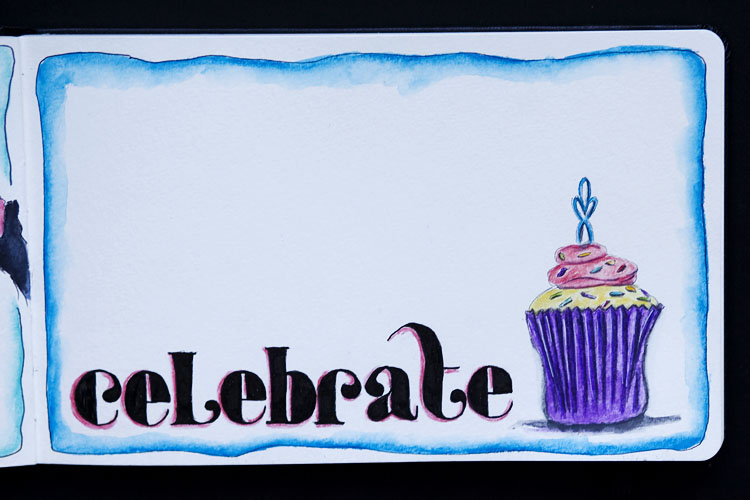 When choosing to walk in the direction of joy, the first step that jumps out at me is to celebrate. Celebrate small things, all things, regularly. I want to listen for things to celebrate. The sweet, good, wonderful things that are happening to each of us every day that we just gloss over. I want to listen for them, make sure to notice them and then celebrate!
The lettering I used here comes from this pin.
The image is a cupcake.
---
Listen with Intent is a project for 2014. You can read more about it here.