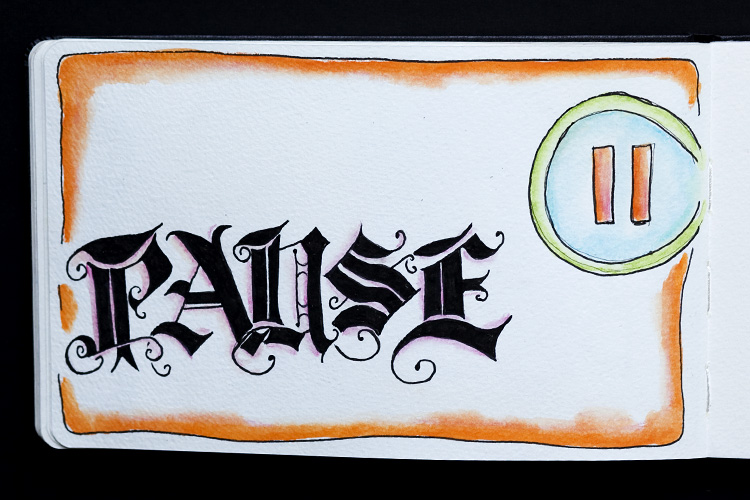 For this week, I picked pause because the first step to being patient is being able to slow down and take things one step at a time. If I don't pause, and I just jump into action, I can't do that. Patience is slowing down. Patience is completely stopping where needed. I like the idea of pause because it's not stop. It implies that there will be a resume coming soon. It implies intentional slowing down.
The lettering I used here comes from this pin.
The image here is supposed to be the pause sign from a VCR or DVD player, music, etc.
---
Listen with Intent is a project for 2014. You can read more about it here.