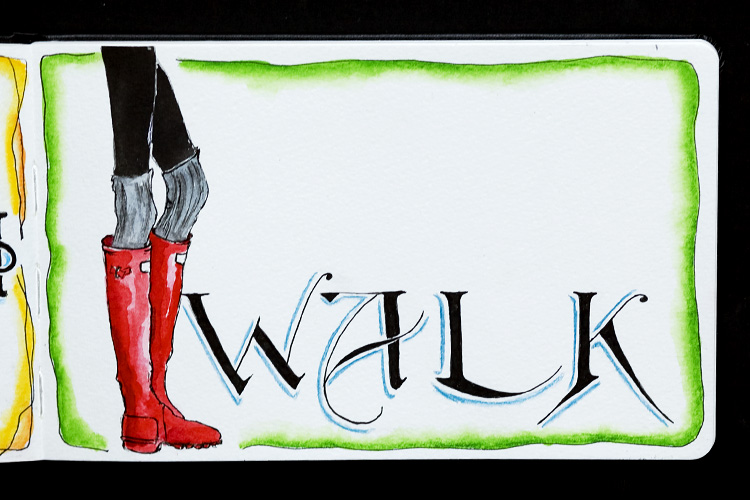 For this week, I picked walk. Park of listening actively is changing my location and not sitting and listening while I am on the computer, etc. When I take a walk with either of my sons, I listen so much better. I am present, I am paying attention only to them and I listen. So my intent this week is to take more walks. To engage with my family as I walk.
The lettering I used here comes from this pin.
The image is from this pin by the awesome Inslee.
---
Listen with Intent is a project for 2014. You can read more about it here.