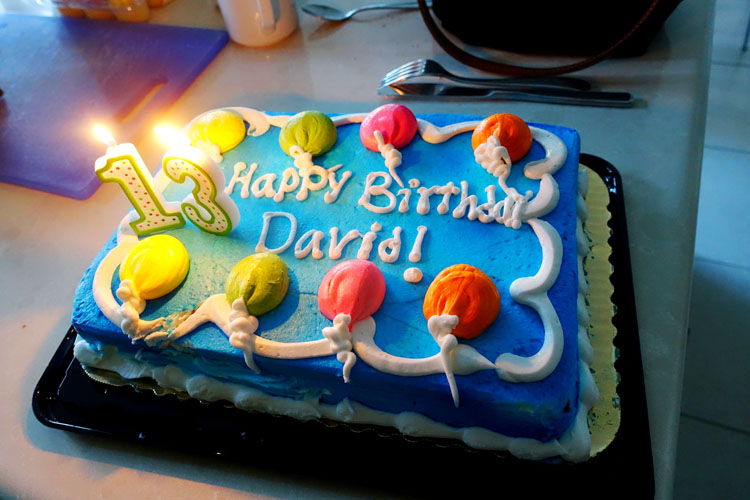 And now I officially have a teenager. Where does the time go?!
I arrived from Sydney on the morning of David's thirteenth birthday. I'd missed his birthday last year due to another trip to Sydney so I wasn't going to do that again. I booked my tickets so I'd make sure to be back and I landed around 7am so I told Jake to not even put David on the bus. We spent the day at home the three of us. David and Jake played a few games while I took a nap and then we opened presents and then we walked to Palo Alto and had some pizza and root beer. We walked and chatted and spent time with David.
Then it was time to get Nathaniel and David played some more games with his friends online. It was a quiet day but focused on him. And for the first time in almost ten years, he also opted to have a small birthday party this year. We invited four of his friends and they all went rock climbing together and then back to our house for some poker and pizza and cake.
It was really nice to see how nice and kind his friends are and a wonderful day for our wonderful boy! I am so grateful for David and can't believe we are already all the way to thirteen. I hope time slows down a bit and we can soak in the joy of the days we have together.
Happy Birthday my wonderful son, you are the very best thing that ever happened to me and I am so so honored to get to be your mom.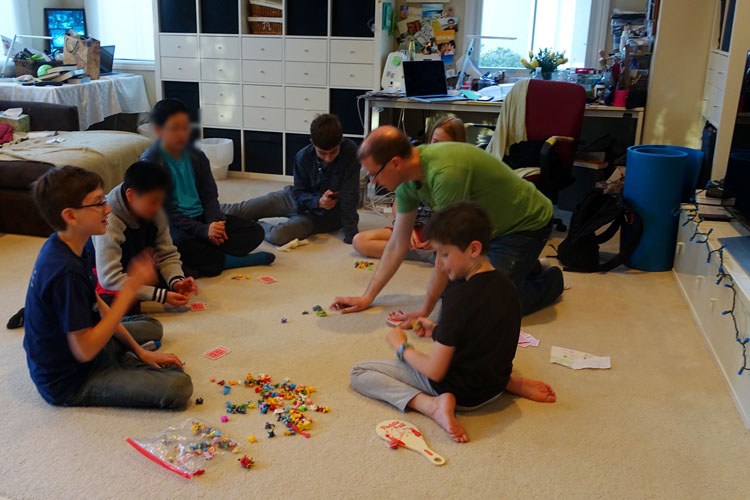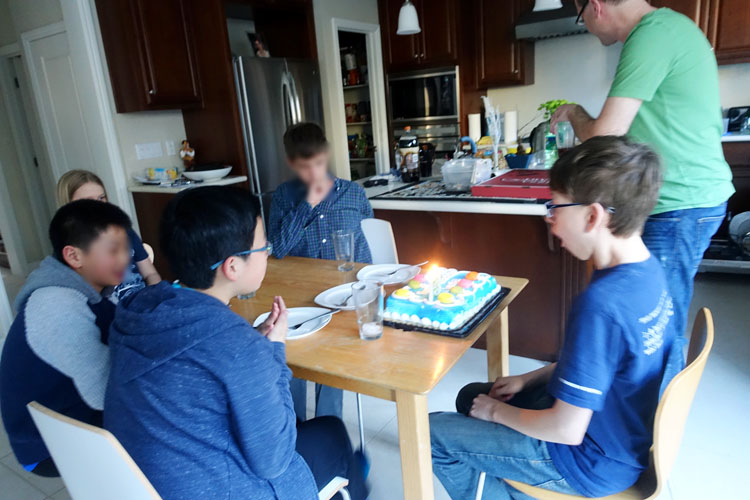 ---
Stories from 2018 is a year-long project for 2018. You can read more about my projects for 2018here.