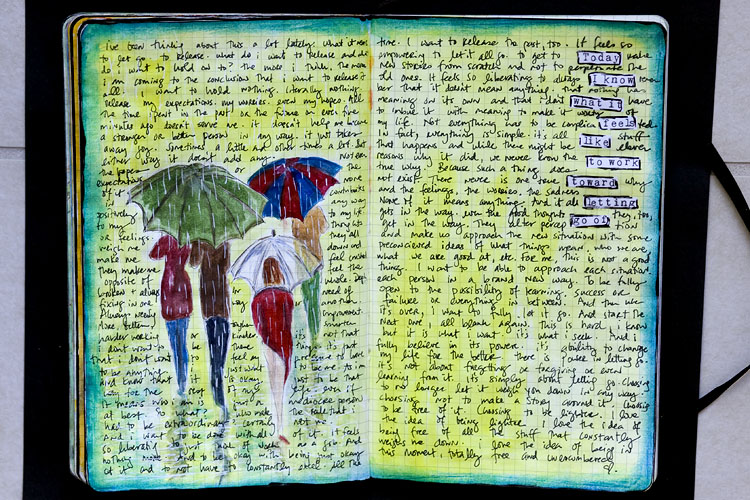 This week's inspiration comes from this pin. I loved this one and wanted to see if I could do anything that resembled it at all.
It's all watercolors. I did it while I was getting my hair done so it's more haphazard than usual and I don't love how it ended up but that's ok. I still am glad I tried.
prompt says: today i know what it feels like to work toward letting go of
I wrote about releasing, letting go of all the past I am holding on to. Letting go of things i hold on to all day long.
---
Today I Know is a project for 2014. You can read more about it here.