For this first page, I used Alena Hennessy's lesson from Life Book 2014. Alena's style is very fluid and intuitive and I wanted to emulate that.
This page also has no text. It's easier for me to be organized, have a plan, and write my thoughts down. It's considerably harder for me to just go with the flow. For this page, I painted the whole page first, and then I drew my flowers and painted over everything else so what you're seeing in the flowers is what was underneath.
This one reminds me that we all have layers. What you see at face value isn't always all there is. It also reminds me that what's here now doesn't have to be the final version of what there will be. Like art, we are always evolving. We are not finished products. And anything can be painted over. We get to choose who we are. If we don't like what we see, we keep changing till we do.
It also reminds me to be more fluid. To trust my intuition. To trust that beauty emerges no matter what.
here's a closeup of the left side: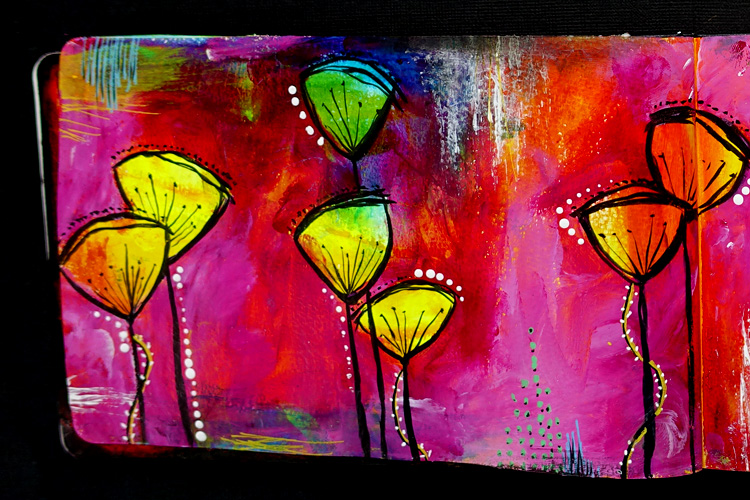 and right side: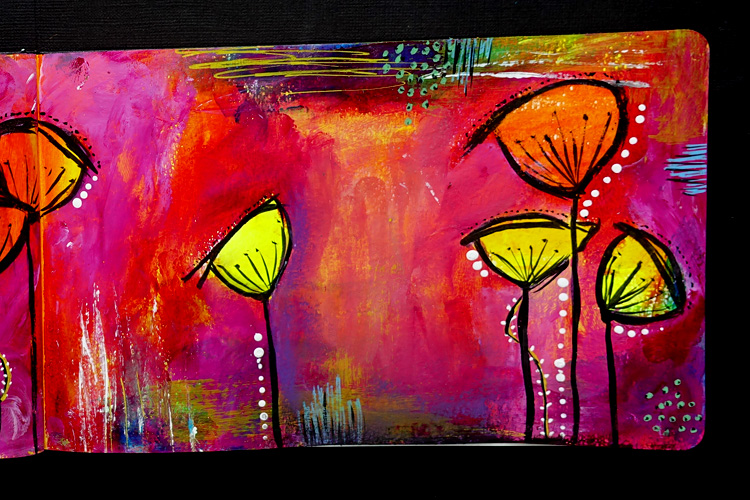 Thanks to Alena for teaching me so much.
---
Note to Self is a project for 2015. You can read more about it
here
.