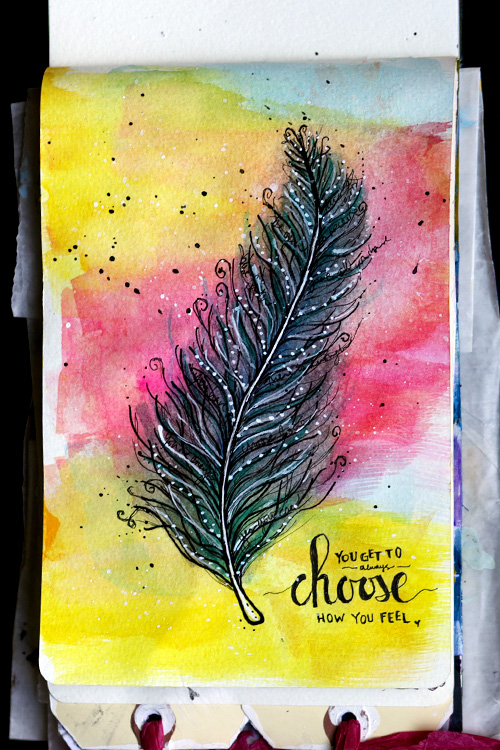 This week's page takes its inspiration from Tam's lesson from Life Book. I loved her feather so much that I immediately wanted to make one of my own.
The text for this week says: you get to always choose how you feel.
Are you seeing a pattern here? I think these pages helped me when I was going through a tough time. I wanted to remind myself again and again that I own my feelings and they don't own me. Even if it feels the other way around sometimes.
Note to self: alive is how i want to feel. alive and serene at the same time.
---
Note to Self is a project for 2015. You can read more about it here.