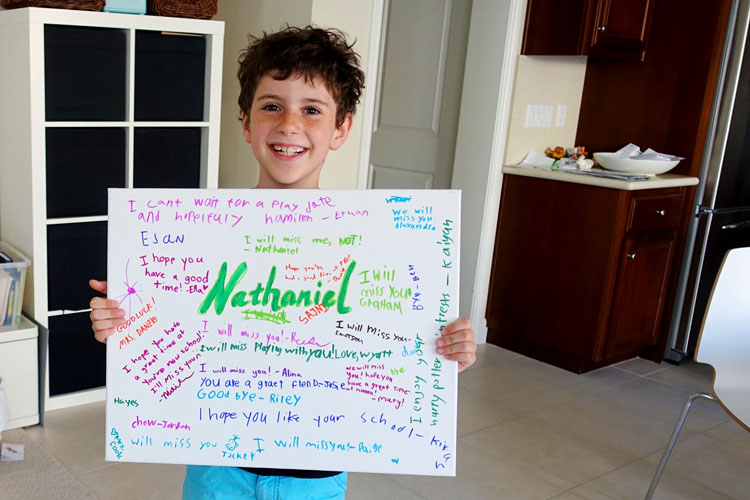 There are four kids leaving Nathaniel's class this year. Two of the moms got together and organized a Good-pie party (named after this book). The whole class brought pies (pizza, savory, sweet) and the kids each signed these lovely boards per kid.
Nathaniel got sick so we ended up having to go home early but this still was the most magical good-bye from his class.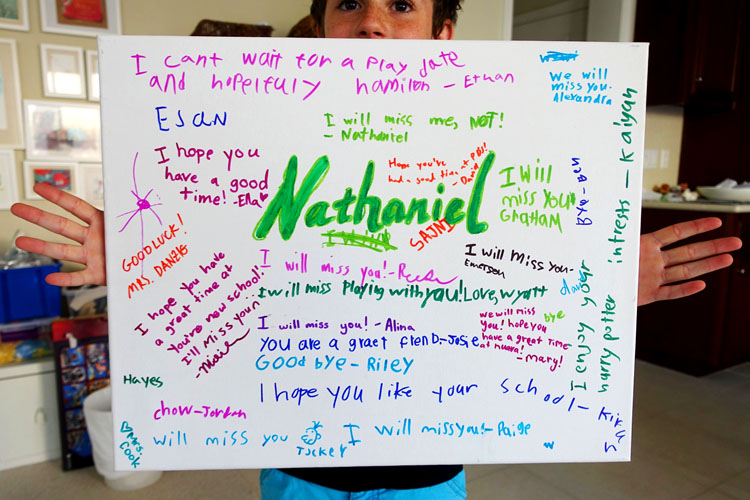 ---
Stories from 2017 is a year-long project for 2017. You can read more about my projects for 2017 here.