This page was inspired by a scrapbook page I saw a long long time ago that I cannot find anymore. But all I did was just pinger paint colors. And that was it.
Here it is empty:

I took a ton of photos as I did each of the steps in this page, you can read all about it in an upcoming write.click.scrapbook. post.
This is one of the rare pages where I mostly embellished on the top.
here's the left page: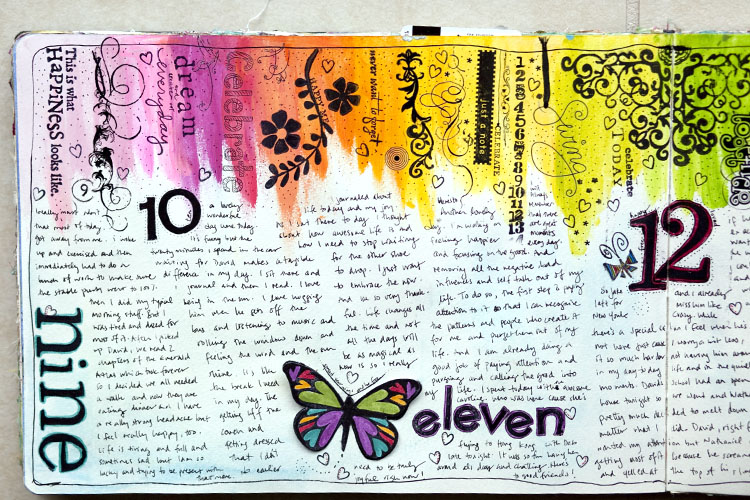 And the right side: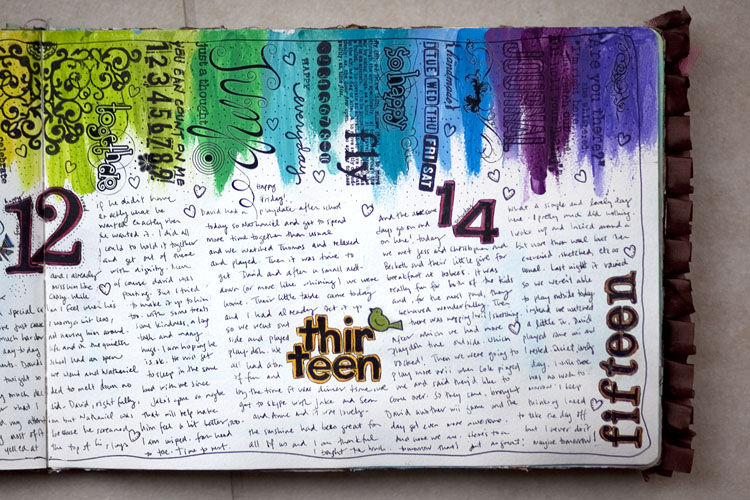 And here's the filled page:
I love the way it looks with all the colors. Happy page!
---
Weekly Art Journal is a weekly project for 2011. You can read more about it here. And you can find out more about the weeklong daily journaling here.