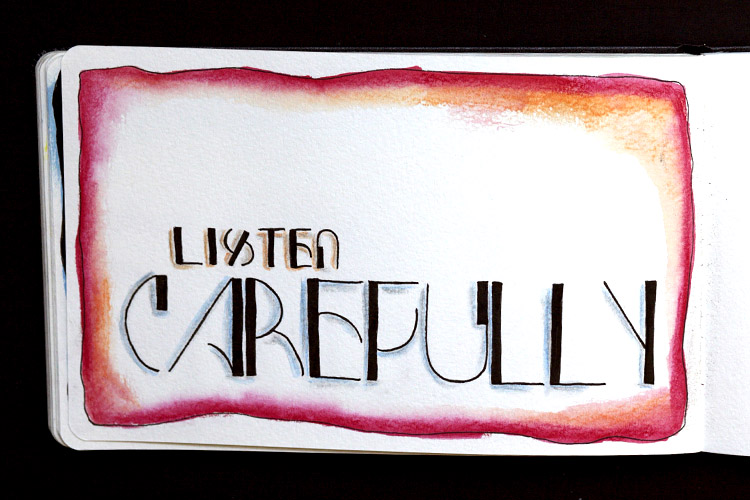 For this month, I picked Listen Carefully. I wanted to go deeper this month. Notice what I am missing. What am I not paying attention to? What more could I see? Am I misinterpreting anything? I just wanted to pay attention even further.
Here's the pin where I got the lettering..
---
Listen with Intent is a project for 2014. You can read more about it here.